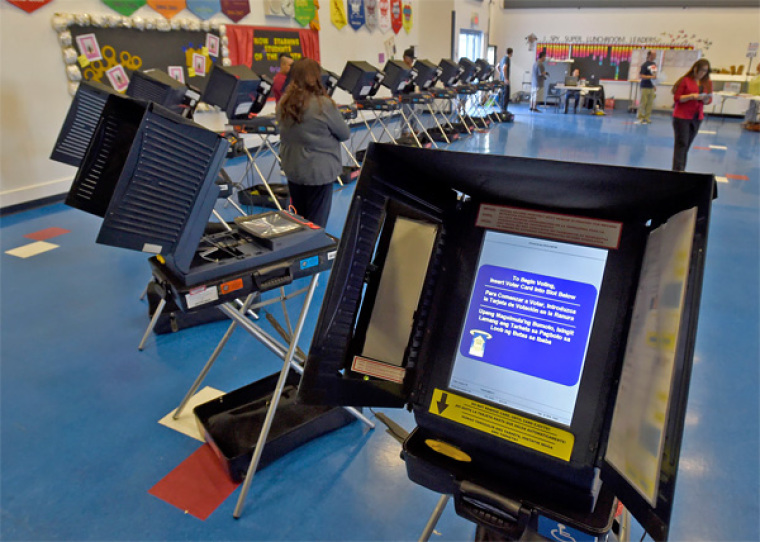 A majority of voters who identify as evangelical support the reelection of President Donald Trump but this support remains skewed along ethnic and party lines, a new poll from Lifeway Research shows.
The online poll of 1,200 Americans conducted Sept. 9-23, with a plus or minus 3.2% margin of error, shows that among likely evangelical voters, 61% overall plan to vote for Trump while 29% are backing Democratic presidential nominee Joe Biden. Some 8% were undecided while about 2% supported other candidates.
Breaking down evangelical voters by race, the poll shows that most of Trump's support from the group comes from white evangelicals. He leads Biden 73% to 18% among this group. When it comes to African American evangelicals, however, President Trump trails Biden 69% to 19%. Among other ethnicities, Trump holds a 58% to 32% lead among this group.
Among general Christians who attend church at least once a month, the poll shows Trump and Biden evenly split at 46% to 45%, respectively. The racial divide also remained persistent.
White churchgoers support Trump over Biden 59% to 30%, while African American churchgoers are solidly behind Biden, 86% to 9%. Biden also led Trump among Hispanic churchgoers, 58% to 36%, and among churchgoers of other ethnicities, 49% to 36%.
"Different ethnic groups are more attuned to specific failures of our country and of specific candidates," Scott McConnell, executive director of LifeWay Research, said in a report on the poll. "One's ethnicity and political party are more powerful in predicting the vote of someone with evangelical beliefs than their shared religious convictions alone."
The divided outlook among evangelicals along racial lines exploded online as recently as Tuesday night during the first presidential debate between Trump and Biden when moderator and "Fox News Sunday" anchor Chris Wallace asked the president:
Click here to read more.
SOURCE: Christian Post, Leonardo Blair