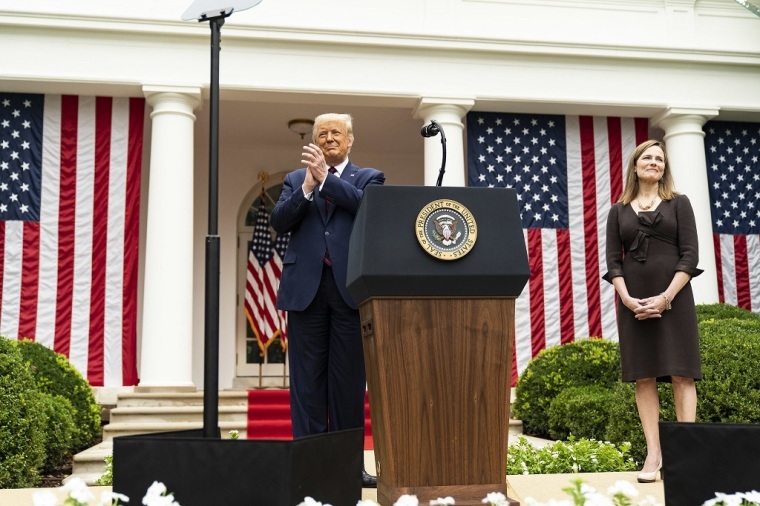 On the eve of Amy Coney Barrett's confirmation hearing, a new survey was released showing that about two-thirds of Americans believe that judicial nominees should not be questioned about their religious beliefs during confirmation hearings. 
On Sunday, the day before the start of Barrett's nomination hearings, the conservative legal group First Liberty Institute released the results of a new poll conducted by Mason-Dixon Polling & Strategy.
The firm interviewed 1,000 registered voters nationwide via telephone from Oct. 5 through Oct. 7. Respondents were asked the question: "Do you think judicial nominees should or should not be questioned about their religious beliefs as part of the confirmation process?"
With a margin of error of plus or minus 3.2 percentage points, 62% of respondents said that nominees "should not" be questioned about their religious beliefs. Meanwhile, 30% of respondents answered that nominees "should" face questioning about their religious beliefs. About 8% answered that they were "not sure."
The question comes as there has been a pattern of Democratic senators questioning the religious beliefs of Trump nominees related to LGBT issues and abortion.
Barrett, who was nominated last month to replace the late Justice Ruth Bader Ginsburg on the nation's highest court, has already been the focus of media reports about her association with a Christian school in Indiana that upholds the biblical definition of marriage.
Barrett also faced questioning about her faith when she was nominated in 2017 to the U.S. Court of Appeals for the 7th Circuit.
Click here to read more.
SOURCE: Christian Post, Samuel Smith