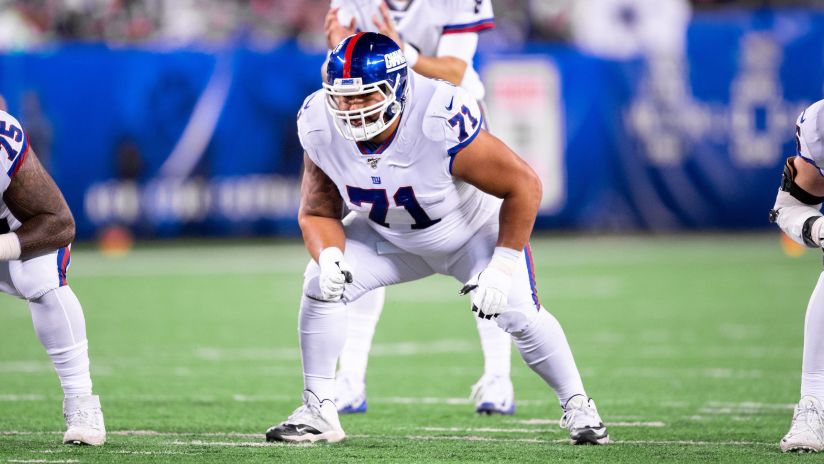 New York Giants offensive lineman Will Hernandez has tested positive for COVID-19, sources confirmed to ESPN, and is expected to be placed on the reserve/COVID-19 list later Thursday.
A positive test was discovered on Wednesday night, according to a statement by the team, which didn't identify the player. The player and those in close contact with him were told to remain home Thursday.
In total, eight players and two coaches were not at the team's facility Thursday, and they will participate in remote meetings for the time being. The two coaches were defensive backs coach Jerome Henderson and outside linebackers coach/senior assistant Bret Bielema.
As of now, the Giants players sent home as close contacts have not been deemed high risk, a source told ESPN, which means they could return to work as early as Friday if things stay on track.
"The optimism on all the people who are only related to tracers is very high right now," coach Joe Judge said. "Their amount of exposure to this was really on the minimum level to be registered in this category. So that kind of eliminates them from being high-risk guys. That has been good. Most of it came through passing, sitting near each other in team meetings, things of that nature. But it has been a low amount of time. It has kept us away from some of the high-risk stuff."
Hernandez was immediately self-isolated following the positive test and contact tracing was initiated, sources told ESPN. NFL Network reported that the Giants had just four available offensive linemen who were not ordered to isolate Thursday.
The Giants play the Tampa Bay Buccaneers on Monday Night Football. An equipment staff member for the Buccaneers also has tested positive Wednesday evening and was told to stay home, the team announced Thursday. The Bucs said no other members of the organization have been identified as being at risk for exposure and it is not expected to pose an issue for Monday's game.
SOURCE: ESPN, Jordan Raanan