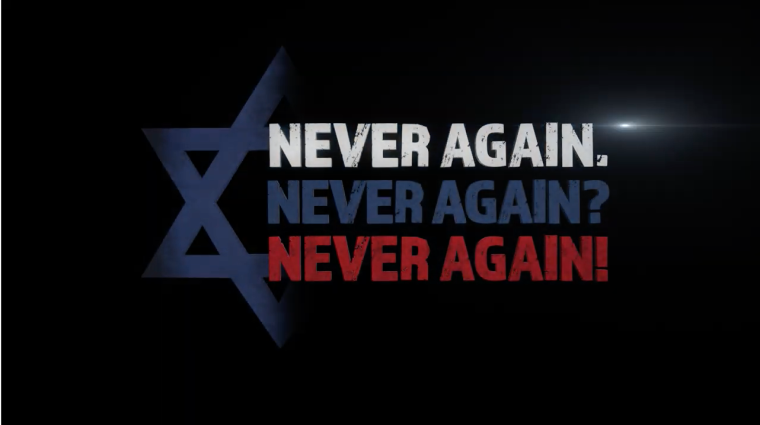 In an increasingly divided society, a powerful new documentary highlighting the increase in violent anti-Semitism worldwide shows audiences why "loving thy neighbor" is key to bringing peace on earth. 
"We often use the word 'tolerance' instead of 'love' today, but tolerance has limitations. Love is universal," producer Rick Eldridge told The Christian Post during an interview about the film, "Never Again."
"Jesus didn't say, 'Tolerate your enemies.' He said, 'Love your enemies.' Love, and not hate, is the only way we can move forward as a society."
Eldridge, along with Christians United for Israel, the nation's largest pro-Israel organization, is behind "Never Again," which hit theaters on Oct. 15. With strong demand for its first showing, the producers have scheduled an Oct. 19 encore performance.
The documentary features the compelling stories of a Holocaust survivor and a formerly radicalized anti-Semite who formed an unlikely friendship after the latter denounced his extremist ideologies. It also features insights from ambassadors from multiple countries and world leaders about the horrors of anti-Semitism.
The goal of the film, Eldridge told CP, is to bring awareness to rising anti-Semitism and how each individual has the power to say, "For Zion's sake, we will not rest or be silent. Never Again!"
"We want to educate audiences," Eldridge said, adding that a recent Pew Research survey showed that 45% of Americans did not know 6 million Jews died in the Holocaust.
Click here to read more.
SOURCE: Christian Post, Leah MarieAnn Klett