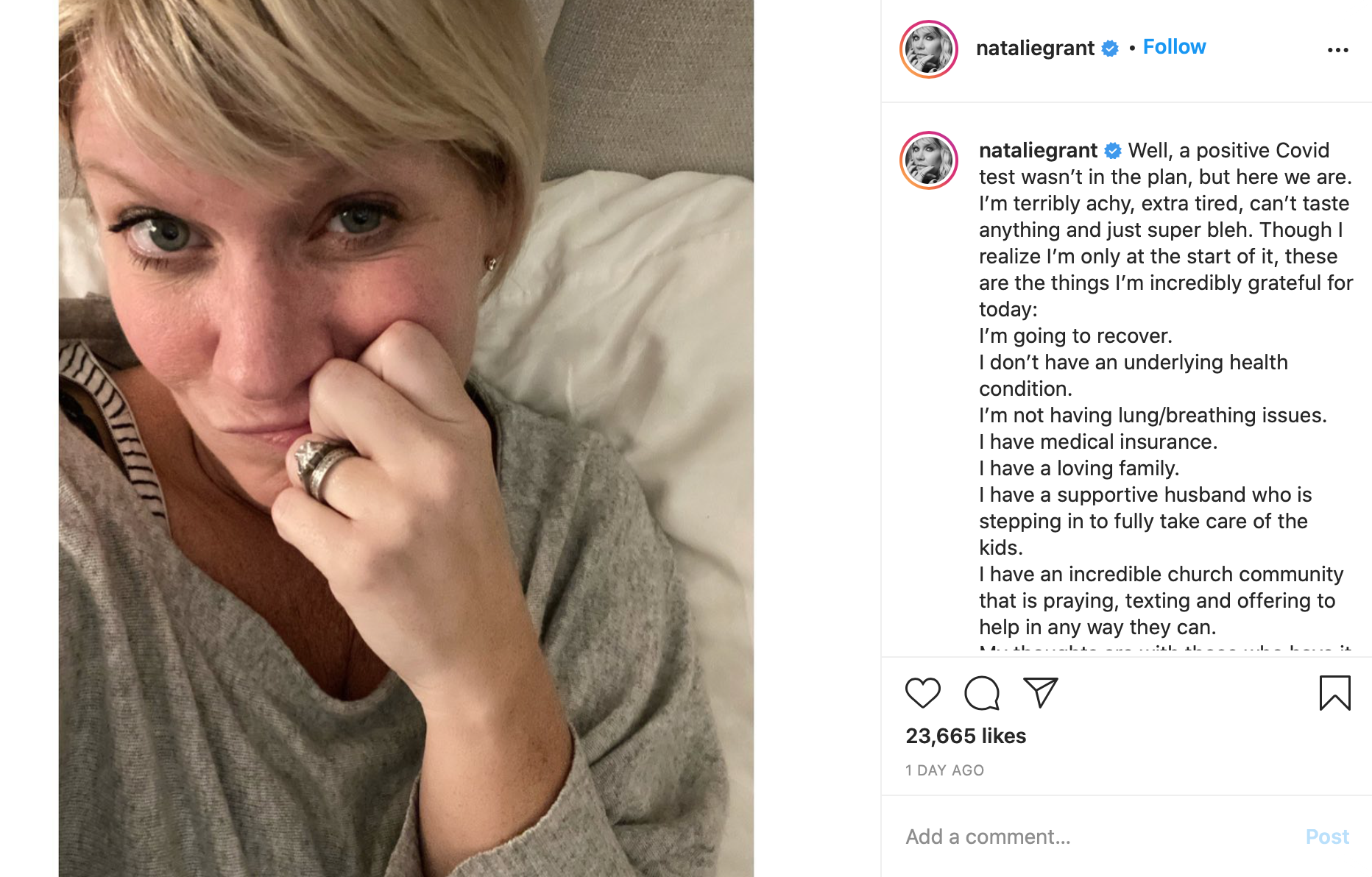 Christian singer Natalie Grant has contracted COVID-19 and although she said she is keeping positive, the singer is worried about her asthmatic daughter. 
"Well, a positive Covid test wasn't in the plan, but here we are," Grant wrote in a post on Tuesday.
"I'm terribly achy, extra tired, can't taste anything and just super bleh, she said of her symptoms.
Grant revealed that she is just at the start of her battle but she is confident that she will make a full recovery.
But she asked that people "pray for protection and health over my sweet Gracie, as she is an asthmatic."