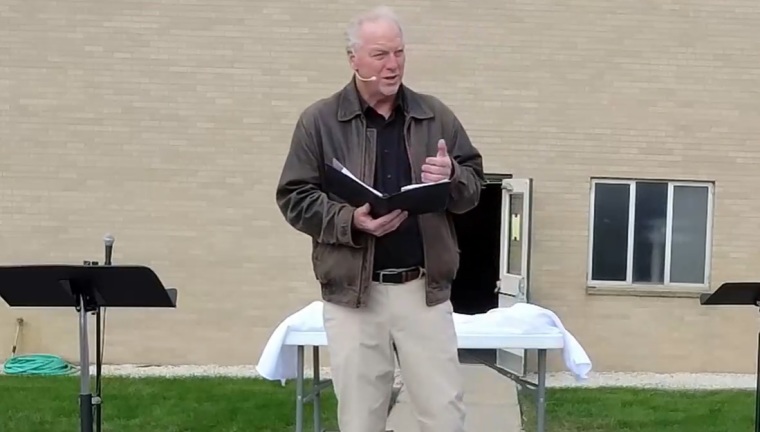 A pastor of a Christian Reformed Church congregation in Michigan has left the ministry due to his belief that the church is too supportive of President Donald Trump.
Pastor Keith Mannes preached his final sermon at East Saugatuck CRC on Oct. 11, telling the Holland Sentinel that he felt the church had "abandoned its role" in not holding Trump more accountable.
"There's a quote from Martin Luther King where he said, 'The church must be reminded that it is not the master or the servant of the state, but rather the conscience of the state,'" Mannes told the Sentinel.
"The question of the church largely and how it's functioned in this moment has been really disturbing. That's been troubling enough that I need to lay it all down."
According to the pastor, he had to be "very careful to not speak about" his issues with Trump with members of the congregation, adding that it was "tearing me up."
Mannes, who said his dislike of Trump over his rhetoric and actions had been building for years, went on to tell the Sentinel that other clergy held similar feelings.
"It's not only me, but quite a number of pastors I know are just like, 'This is it? All this preaching we did about Jesus and there's this big of a disconnect?'" he continued.
Click here to read more.
SOURCE: Christian Post, Michael Gryboski