The massive groundswell of prayer support for President Trump as he battles COVID-19 reminds us of just how strong his conservative Christian base remains. Yet his performance at the first presidential debate was so un-Christian that the question remains: why are so many so loyal? This illustration will help to explain.
Let's say that you and your spouse are committed Christian conservatives, raising your four children to honor the Lord and live by biblical principles. Included in those principles are the words of Jesus, who taught that the meek and the peacemakers would be blessed. That's one reason that you eschew violent entertainment, from violent video games to blood and gore movies to extremely violent sports.
You live in the suburbs, and your next-door neighbor became famous years ago as the toughest bar fighter in the region, cracking open many a skull in the process. He then transitioned to cage fighting where he has made an excellent living. And while he is a good neighbor, he is not a good role model for your kids. He uses all kinds of profanity. He still drinks. And he has multiple girlfriends.
One day, two of your kids come home from school quite shaken. They were cursed out by some older teens who mocked their Christian faith. They were spat on. And they were threatened. They were also told, "Just see what our dad is going to do your parents! He hates Christians even more than we do. There's a good reason they call him Crazy Sam!"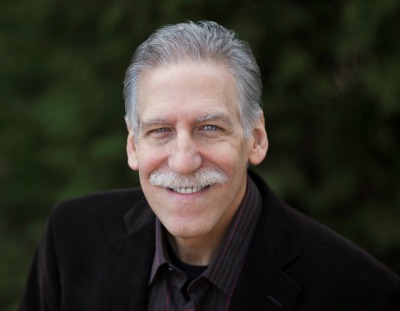 Later that night, to your shock, Crazy Sam shows up at your door with three of his friends, all of them looking ominous and angry. They begin to scream threats against you, and you can see they have tire irons and knives in their hands.
Before you can respond, your neighbor comes running over, ripping into Crazy Sam and his cronies, getting stabbed and struck in the process, but beating them up even worse until they are subdued and disarmed.
Then, as the police arrive to clean things up, your neighbor leaves the attackers with a threat: "If you ever come near this family – and that includes your kids coming near their kids – I will tear you apart with my own hands."
How would you now feel about your neighbor's violence? Would you see it a different light? Would you recognize that God just used this profane character, who makes his living beating people up, to save your lives? You still might not approve of the way he makes his living, but you would have a deep sense of gratitude and even loyalty towards him. Your whole perspective would change.
Of course, this is meant as an illustration rather than a precise analogy, but the application is clear. It is not just that Trump fights. It is not even that Trump fights back. It is that Trump fights for us.
That's how many Americans feel in general. Trump is fighting for them. (Of course, the left paints this quite differently, claiming that it is a matter of racist, white Americans wanting to keep their country white. In reality, such people represent a very small minority of the whole.)
Click here to read more.
SOURCE: Christian Post, Michael Brown