Let me begin by unequivocally stating I am not #Woke.
I also acknowledge that I do not pretend to speak for all Americans of African ancestry because to do so would be as pride-filled and disingenuous as the Democratic Party, Black nationalist organizations, progressives, millionaire sports and entertainment personalities, media, and yes, even the Republican Party to some degree.
I am a Christ-redeemed daughter of the Most High God, who depends on His Spirit to do the right thing day by day.  I consider myself everyday Black folk.  By everyday Black folk, I mean that our families were not necessarily members of who W.E.B. Dubois coined the talented tenth, the so-called Black elite. Likewise, we are not personally entangled by the justice system, dependent upon welfare handouts and/or slaves to the hip-hop culture narrative.  We have made mistakes, are still standing, and know that it is a blessing, not a curse to have been gifted our African ancestry by a purposeful Holy God.
It is my observation that I and the millions like me who are primed to vote Republican this election cycle are overlooked in the national narratives.  The media doesn't want the world to know how many of us exist, because we disqualify all of their posturing about their altruistic pursuit of what is best for Black people in America.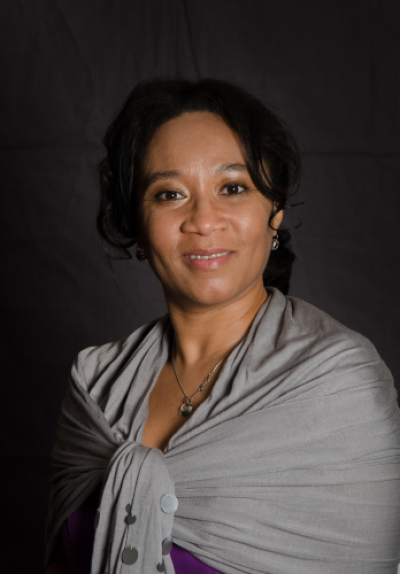 I believe that I am representative of probable millions like me.
By everyday Black folk, I also mean that together we formed the voting block on which the current progressive, anti-God, and anti-truth machine galloped into power. Those of us who until recent years sold our votes to ungodly legislators and policymakers for what amounts to a hill of beans. We did so based either upon our own ignorance and/or an ingenious propaganda machine spanning decades.  Think about it.  How devilishly genius to name an anti-Christ, anti-Father movement Black Lives Matter, so as to immediately undermine any stand against and exposure of its evil tenants as racist?  They are right. The lives of Black people matter.  But absolutely nothing else about their platform represents God's best for us.
It is also my observation that many more regular Black folk love God and believe Jesus is Savior are posed to make a destiny affecting decision that continues to cast the pearls of your vote, your voice, to the swine of a movement whose foundation is built upon everything that the LORD hates.
How can I make this accusation?  Because after too many years of compromise and personal prejudice toward the Republican Party, in 2013 God arrested my conscience.  You see despite the many years I was unsettled with what the Democratic Party sold to us during each election cycle in contrast to the Black community's experiential existence, I dug in my heels and stayed with the Party that from my earliest memories was said to "love Black people."