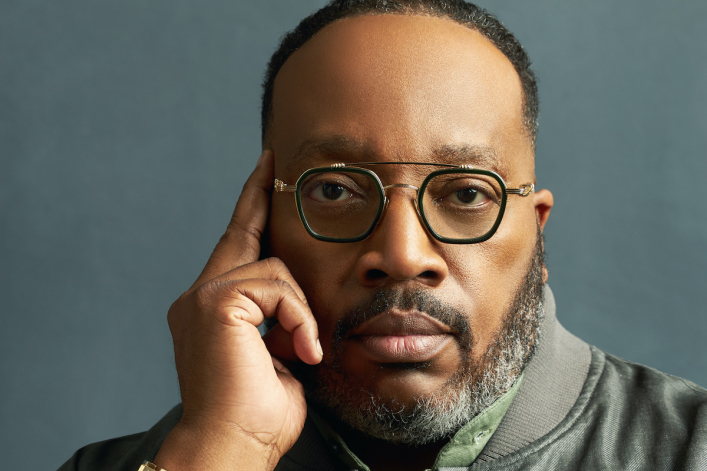 Multi-platinum gospel artist Marvin Sapp released his latest album Chosen Vessel this month, and is giving gratitude to God for using his music and ministry to advance the Kingdom despite the many transitions he's gone through in the past decade.
The 11-time Grammy nominee, who's best known for the platinum-selling hits "Never Would Have Made It" and "The Best in Me," is also a bishop. Sapp built a ministry based in Grand Rapids, Michigan, called Lighthouse Full Life Center Church, where he remains a chairman of the board of directors. He recently made a big move to Fort Worth, Texas, where he took over as senior pastor of The Chosen Vessel Cathedral.
"You brought me down here knowing all of my flaws, knowing all of my issues, and you still said, 'This is where you're supposed to be,' and allowed it to blossom and allow that to flourish in spite of me," Sapp shared of a conversation he had with God.
His gratitude toward God's grace is why he titled his 12th studio album Chosen Vessel. The album was recorded before the COVID-19 outbreak and lockdowns, but he now sees that the album was a prophetic sound meant to be released in this season of unrest.
Sapp became a widower in 2010 after his wife died from complications with colon cancer. His three children are now grown up so the move was a "fresh start" for him. The album was produced in this new season for the minister.
The following is an edited transcript and video of Sapp's interview with The Christian Post where he explained in detail his recent transition and the inspiration and theme behind the album, Chosen Vessel.
CP: Can you speak to the importance of releasing a sound of praise in the atmosphere during one of the craziest times in recent history?
Sapp: I think now more than ever before, there is an absolute need for people to hear something that is going to be edifying, encouraging, and uplifting. After being in isolation and seclusion for the last almost seven months and having the enemy to play with our minds as it pertains to if and when, or possibly are going to catch something that could possibly disrupt and or destroy our lives totally, we needed some good news.
When I recorded this particular CD I actually recorded it live from my church. We did it 30 days before everything was shut down, we never even imagined that this COVID thing was going to even happen.
Strangely enough, all of the lyrical content of this particular CD actually speaks to people being encouraged, people not fearing, and people being thankful for everything that has happened and has transpired. Because so many times when we find ourselves in difficult and challenging circumstances, we tend to focus on the problem rather than focus on the promise and promiser. Hopefully, prayerfully, the CD, Chosen Vessel, would be that which encourages, uplifts, strengthens, and most importantly, edifies everyone who hears it.
CP: Your first single, "I Thank You for it All" is a song we need on repeat this season.  
Sapp: Honestly, what's strange is that when we decided to put that song out as the first single when I recorded it, I never thought about this season. We recorded the record and we left the recording, thinking, "OK, let's move on, let's go on with life." But now, since we've been in this season of COVID and looking at all of the disparities and things that are taking place in our nation, we ought to be thankful for everything — the good, the bad, the ugly, great and small, so it fits the season.
CP: When we see so much chaos and all these things going on in the world, how can people remain thankful? 
Click here to read more.
SOURCE: Christian Post, Jeannie Law