Come Tuesday, November 3, 2020 – all of us who in the United States are of age and legally registered, must vote. I have come to believe it is our spiritual and moral obligation. I've always considered myself a conscientious objector when it came to voting. The last time I cast a ballot was in 1992 when Ross Perot ran on the ticket as an independent. Why haven't I voted since?
As a historian, I have both read and written about heroes who have gone before us and I laud the historic 100-year-old 1920 decision that gave women the right to vote. I don't take that liberty – and privilege – lightly. One of my most profound memories over the years was marching across the Edmund Pettus Bridge and celebrating the historic 1965 Voting Rights Act that helped so many disenfranchised black Americans further step out of the shackles of Jim Crow Laws and legal discrimination of our nation's history. The right to vote is not something to be taken for granted. I know in my heart and spirit that voting is a privilege, but too often I have been immobilized.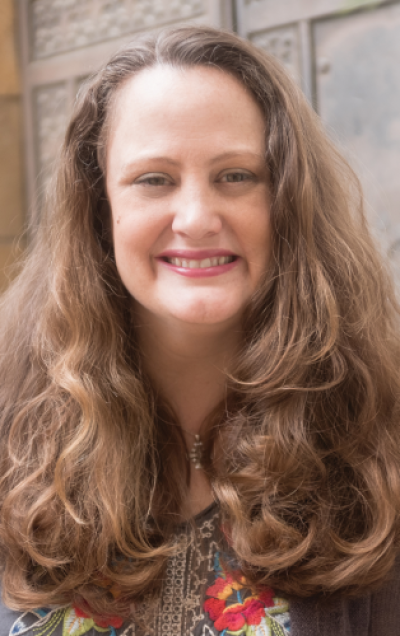 No candidate was ever good enough. While I care deeply about social programs and access to resources and education for people living in poverty, I don't believe the government is the most equipped or has the best record at successfully implementing such programs. How could I be a social justice advocate and not vote for the Democrats? Growing up as a daughter of a family who owned a small business, I've adhered to political perspectives that espouse fiscal conservativism. While being faithful to my family of origin, how could I not vote Republican? My social progressivism and fiscal conservativism could never be reconciled in any one candidate. I felt stuck and also didn't believe my vote would make a difference. Perhaps that's how you feel during this election season.
I believe in personal liberty and free choice – that women should have the right to be able to choose how to live in their own bodies, but I also believe the human embryo has the right be protected and the inherent right to life. There has not been one presidential election that allowed me to vote with integrity on issues that I care deeply about while also be attentive to the perspectives of my friends and community – many people of color and people from marginalized communities across the United States.
Since I could not vote with integrity, I didn't vote. Until now.
Why is 2020 different? This year, the division between people in our country has become so severe some have said it seems like a civil war – numerous battles waging with a strong line between two extremes – white conservatives on one side of the battle field and progressive people of color on the other; or pro-life on one side and pro-choice on the other; or individuals concerned about climate change and the environment against supporters of big business, the oil industry, and other commercial enterprise. The list of divisions could go on and on.
Click here to read more.
SOURCE: Christian Post, Mae Elise Cannon