"It was the best of times, it was the worst of times, it was the age of wisdom, it was the age of foolishness, it was the epoch of belief, it was the epoch of incredulity, it was the season of Light, it was the season of Darkness, it was the spring of hope, it was the winter of despair, we had everything before us, we had nothing before us, we were all going direct to Heaven, we were all going direct the other way – in short, the period was so far like the present period, that some of its noisiest authorities insisted on its being received, for good or for evil, in the superlative degree of comparison only."
So begins the classic Dickens novel, A Tale of Two Cities.
Life, it seems, has come full circle. Politics appear to determine the full expression of our Christian love. Notwithstanding 1 Tim. 2:1-2, some of the people who are earnestly praying for the full recovery of President Donald Trump are the same who urged God about President Obama, "Let his days be few, another take his office and that his children would be fatherless."
You see, modern-day Christian charity can only extend so far. The idea of "praying for your enemies, loving them and doing good to those who despitefully use you," has its limitations.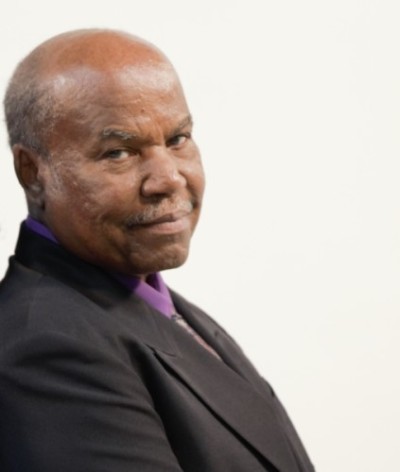 If a man smites you on one cheek, who turns to him the other for abuse?
While laudable, noble sentiments within the Sunday School walls, they are naive, simplistic, unworkable, impractical, illogical and inconvenient solutions in a selfish, cruel, uncaring "dog eat dog" world. Or are they?
Even truth has become relative with shades determined by your position on a political spectrum. In the midst of a worldwide pandemic, pay keen attention to a line from a letter I received from a church recently, "Now we are in the midst of the Covid 19 pandemic and again, depending on your news source, this is either the worst health problem we have ever faced or it is no worse than any other flu season. Who do you believe?"
Nowadays truth is no longer objective or absolute.
We wonder why people, especially those of the younger generation, are not attracted to our cause. They detect words without power and lives without conviction and sacrifice.
Yet that is not the end of the story.
God is our shield and defender. All things work together for good for them who are the called according to His purpose – even the seemingly evil and contrary things.  We cannot flee to a cave in the wilderness like Elijah, thinking all is lost. We must be the eternal optimists — ever believing that "every little thing is gonna be alright."
Click here to read more.
SOURCE: Christian Post, Livingstone Knowles