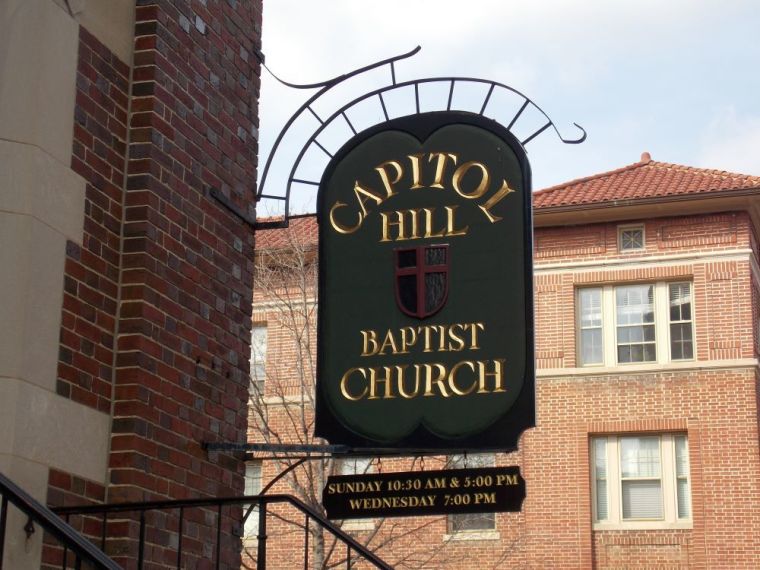 The Department of Justice is backing Capitol Hill Baptist Church in Washington, D.C., in its lawsuit against Mayor Murriel Bowser for unfairly applying a ban on outdoor church services of more than 100 people during the COVID-19 pandemic.
The department said it has filed a "statement of interest" in support of the 850-member church, which filed a complaint in federal court last week, arguing that the city had violated the First and Fifth Amendments to the U.S. Constitution and the Religious Freedom Restoration Act.
The DOJ has argued that "the Constitution and federal law require the District of Columbia to accommodate Capitol Hill Baptist Church's effort to hold worship services outdoors, at least to the same extent the District of Columbia allows other forms of outdoor First Amendment activity, such as peaceful protests."
"The right to free exercise of religion and the right to protest are both enshrined in the First Amendment of the Constitution," Eric Dreiband, assistant attorney general for the Civil Rights Division, said in the DOJ statement. "We are a nation dedicated to freedom of conscience and freedom of expression. The District of Columbia has, unfortunately, neglected these rights. The Justice Department is committed to defending both of these fundamental freedoms and in supporting all Americans rights to worship as they choose."
Represented by attorneys at the First Liberty Institute and WilmerHale, LLP, the church, led by 9Marks co-founder Mark Dever, filed a complaint in federal court Tuesday.
"For CHBC, a weekly in-person worship gathering of the entire congregation is a religious conviction for which there is no substitute," the church stated in its complaint. "The Church does not offer virtual worship services, it does not utilize a multi-site model, and it does not offer multiple Sunday morning worship services."
In March, Mayor Bowser issued an executive order that, among other things, barred CHBC and other churches from gathering for indoor and outdoor in-person worship.
Click here to read more.
SOURCE: Christian Post, Anugrah Kumar