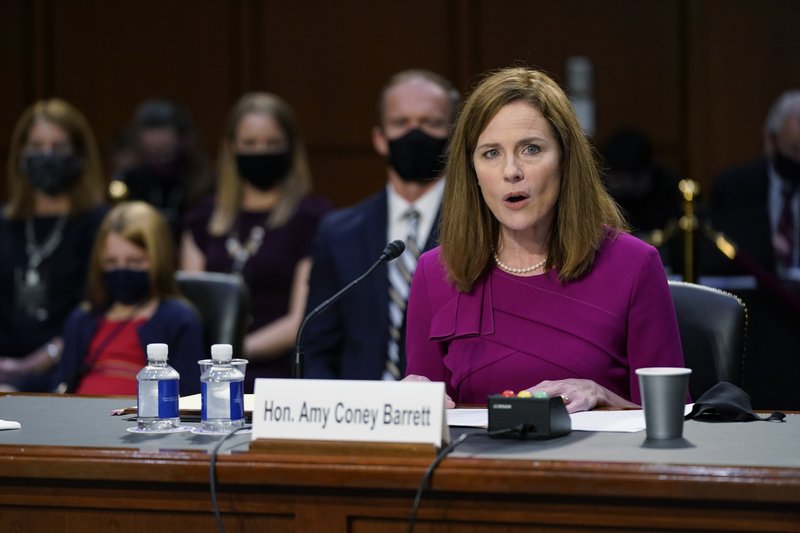 The Senate Judiciary Committee voted today to advance Amy Coney Barrett's Supreme Court nomination to the full Senate floor. The vote was 12 in favor and 10 no-shows. Republicans voted unanimously to advance the nomination despite a Democratic boycott of the meeting.
Consideration of the Barrett nomination by the full Senate begins tomorrow and continues throughout the weekend, with a final vote expected on Monday.
Democrats said they would boycott today's hearing and vote, hoping to prevent the committee from establishing a quorum as a longshot desperate attempt at stalling Judge Barrett's confirmation to the High Court. However, Republicans moved forward without Democrats. Only two Republicans, Sens. Susan Collins and Lisa Murkowski, have voiced opposition to filling the vacancy on the Supreme Court before the election.
"Judge Barrett is going to the floor," Judiciary Committee Chairman Lindsey Graham said after the panel finished voting on Barrett's nomination, just under a half an hour into their meeting. "I hope you look back at this time on the committee and say I was there when it mattered. And you were."
Judge Amy Coney Barrett will bring irrefutable character, education, and experience from her time in private practice, academia, and her service on the Seventh Circuit Court of Appeals to serve as Associate Justice on the High Court.
Liberty Counsel has prepared a special web page with information about Judge Barrett.
Liberty Counsel Founder and Chairman Mat Staver said, "We look forward to Judge Amy Coney Barrett to soon become Justice Barrett. President Trump made an impeccable choice by nominating Judge Amy Coney Barrett to fill this historic seat as Associate Justice of the U.S. Supreme Court. She will serve our nation well as an originalist who applies the intent and text of the Constitution and the laws she reviews."
SOURCE: Liberty Counsel