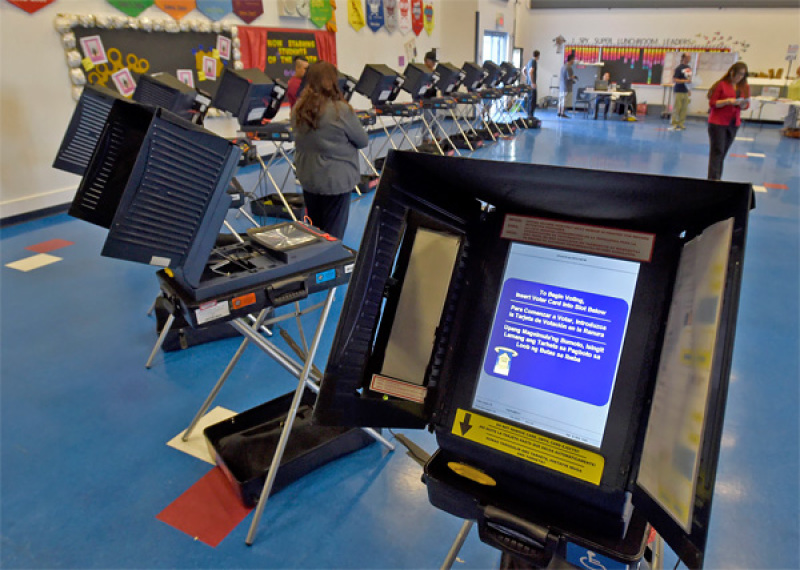 Dr. D. James Kennedy before his death televised a balanced Biblical message on the responsibilities of the Christian citizen, and concluded that every Christian is obligated by scripture and the commandments of Jesus to vote – in every election.  Every Christian should watch and every church should play the video clip edited with thanks to Jerry Newcombe.  Kennedy was the pastor of Coral Ridge Presbyterian Church.  His calm, scholarly sermons were brought into the living rooms of millions of Christians by television, but he was a teacher.
Are Christians in the United States spiritually required to vote in their local, state and national elections?  Put another way:  Are Christians the critics and judges of our country?  Or are we stewards responsible for the state of our country?
Emphasizing school board and local elections, Pastor Kennedy proclaimed:
"Do you realize that if every Christian had voted we could have totally changed every election in the last 50 years?  Christians have had it in their power to change all of these things that we lament and complain and grumble about constantly.  And we just haven't done it."
Now, if we have power to influence the course of our society, and we fail to use it, how would we explain that to God when giving an account for our lives?
Jesus said "My sheep hear My voice" (John 10:27), although accurately discerning God's leading is a complex study, made worse if one habitually ignores God's voice.
According to Barna, religious-oriented researchers and analysts, slightly under 59% of Christians in the U.S.A. (measured by their self-description) voted in 2012 and 2016.  Evangelical Christians reached 61%, but basically all Christian types and other religious groups rated about the same.
An estimated 170 million Americans claim to be Christians.  Clearly, if we read the news, many are not.  Nobody needs to be anywhere close to perfect to be a Christian.  Yet if any sizeable percentage of 170 million Christians were simply on their knees praying, no matter how wayward perhaps in our own lives, we would see revival breaking out all over from God's response.  An imperfect heart truly touched by Jesus should be in more fervent prayer.