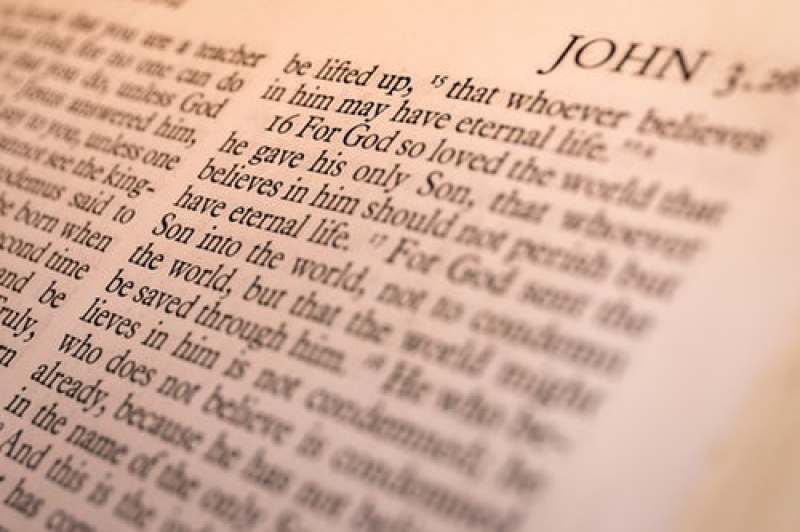 Once "Harry Potter" author J. K. Rowling became persona non grata over her stance on the transgender issue, progressive writers are left with only one literary reference: Margaret Atwood's The Handmaid's Tale. Even before Amy Coney Barrett was picked to replace Justice Ginsburg on the Supreme Court, opinion writers compared her to the misogynistic leaders in Atwood's dystopia because of her views on abortion. Not a one of these opinion pieces references any book predating the 1980s.
The Great Books, argues Luther Ray Abel, have been largely abandoned. And, our culture-wide unfamiliarity with the great books can be directly attributed it our culture-wide unfamiliarity with the Good Book. An undergrad from a small liberal-arts school, Abel is consistently surprised that his peers do not know even the best-known accounts in the Bible. "When a class must stop at almost every biblical reference in the poetry of Emily Dickinson—so that a student or the professor can explain who John the Baptist was or why the Book of Revelation is kind of a big deal—the quality and pace of instruction decline."
The Bible, of course, looms large in Western literature. Augustine, Chaucer, Dante, Shakespeare, Milton, Dickens, Dostoevsky, Melville, Mark Twain, and even (ironically) Margaret Atwood allude to the Bible in their metaphors – turns of phrase, and portrayals of the human condition. In fact, the Bible is like a key that unlocks many of these works. To read and understand them requires some basic knowledge of the Bible.
In fact, the English language itself has been significantly shaped by Holy Scripture. Several years back, Anglican minister Glen Scrivener delivered an incredible spoken-word poem on YouTube to commemorate the 400th anniversary of the King James Bible. In it, Scrivener highlighted the many phrases owed to that historic translation, such as, "A law unto themselves," "A man after his own heart," "A thorn in the flesh," "All things to all men," "Eat, drink, and be merry," "An eye for an eye," and "By the skin of my teeth." These familiar expressions, used countless times by authors, poets, politicians, leaders, and story tellers of various kinds, are Biblical expressions.
Think of the references to biblical stories and concepts still common to our speech. "That guy has 'the patience of Job,'" we say. "That rule is 'written in stone.'" "I'd like to 'extend an olive branch' to my opponent." Or even, (and especially apropos to 2020), "This year has been 'apocalyptic.'"
Click here to read more.
SOURCE: Christian Post, John Stonestreet and G. Shane Morris