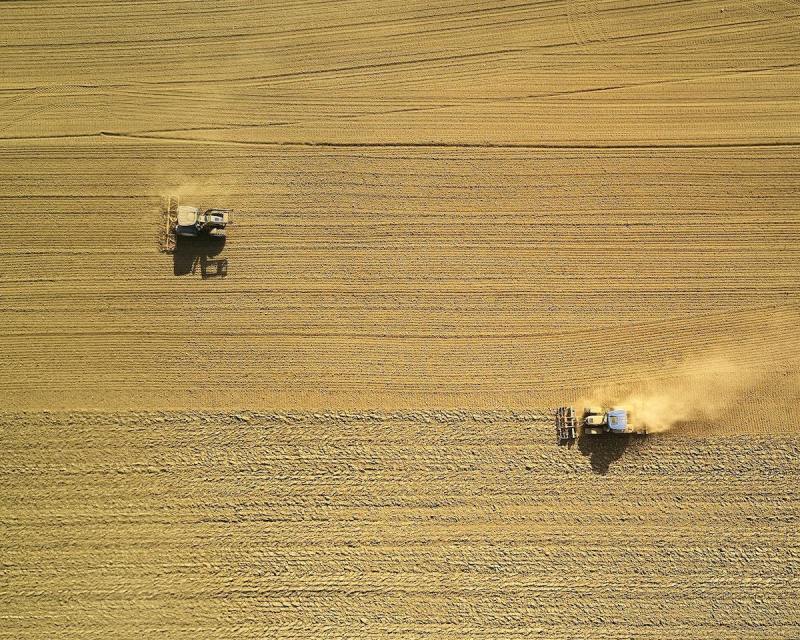 Lane Unhjem was working on his farm near Crosby, North Dakota, when his combine caught fire. While fighting the flames, he went into cardiac arrest and was hospitalized. If his farmstead had gone unharvested, the loss would have been devastating for his family.
In response, sixty local farmers came together with eleven combines, eleven semitrucks with trailers, and several grain carts with tractors. In about seven hours, they harvested approximately fifteen thousand bushels of canola and thirty-five thousand bushels of durum across a thousand acres. Their wives also made a month's worth of meals and filled a freezer for the Unhjem family.
A friend explained: "The outpouring of support for Lane and his family is not surprising for those of us who live here. We have a long history of helping people in our community when they are faced with tragedy or hardship. We strongly believe in faith, family, and the Golden Rule."
As you read this story, did part of you wish you lived in their community?
A pastor walked 175 miles for the poor 
An electrician called to help an elderly woman with one of her light fixtures discovered holes in the ceiling where raccoons were getting into the house. She didn't have proper running water and the kitchen sink was broken. In response, he organized "Gloria's Gladiators," raising $100,000 to renovate her home completely. The electrician hopes the movement will spread to help other elderly people in need.
Rev. Zac Morton of First Presbyterian Church in Morgantown, West Virginia, recently completed a 175-mile walk over eight days to draw attention to extreme poverty and homelessness in his state. When he arrived at the State Capitol, he made contacts and built relationships with leaders with whom he will be working on future solutions.
The pastor explained: "As someone who strives to emulate Jesus, I believe it is my responsibility, and the responsibility of all people of faith, to advocate for people who are up against it the most."
I have been quoting frequently from Rabbi Jonathan Sacks' magisterial new book, Morality: Restoring the Common Good in Divided Times. Let's visit his transforming insights one more time today, beginning with his description of morality: "A concern for the welfare of others, an active commitment to justice and compassion, a willingness to ask not just what is good for me but what is good for 'all of us together.'"
When we read Sacks' remarkable book, we learn that such "concern" is not just essential for farmers who suffer heart attacks during the harvest season, elderly people in dilapidated houses, or "people who are up against it the most," but for the rest of us as well.
Click here to read more.
SOURCE: Christian Post, Jim Denison