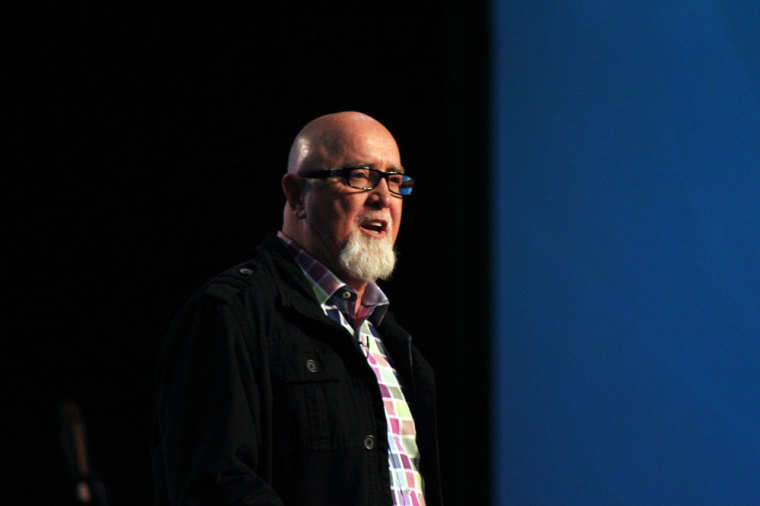 James MacDonald, founder of Harvest Bible Chapel, called on the megachurch Thursday to end its "false narrative in financial matters" against him, a day after elders disclosed details of an arbitration settlement awarding him at least $1.45 million in cash, an undisclosed amount in deferred compensation, and assets of his Walk in the Word broadcast ministry, including real estate.
"Now that we are 'post arbitration,' we're praying that HBC leaders would be entirely forthcoming with the church we loved for so long. (We would welcome publication of the entire arbitration transcript.) Please pray for the needed transparency," MacDonald and his wife, Kathy, wrote in an extended statement posted on their ministry website.
MacDonald, who was ousted from HBC on Feb. 12, 2019, after making "highly inappropriate recorded comments" on a radio program as well as "other conduct" under a cloud of allegations of financial abuse and bullying, said the arbitration was "entirely avoidable."
Church elders at the HBC first revealed in May 2019 that MacDonald was pursuing arbitration over his firing and the Walk in the Word broadcast ministry. The elders maintained that Walk in the Word belonged to the church and that MacDonald was fired for cause.
In a summary of the settlement that was reached on Aug. 14, however, HBC elders agreed that Walk in the Word and all its assets legally belongs to MacDonald.
"Walk in the Word (WITW) will no longer be a ministry under the umbrella of HBC. As part of the merging of WITW to HBC, there was an agreement that MacDonald could remove WITW and its assets to an external organization," HBC elders noted in their announcement.
Under the agreement, MacDonald walked away with the physical assets of WITW, the ministry's digital assets, including sermons, podcasts and websites, along with its related cash and real estate.
Click here to read more.
SOURCE: Christian Post, Leonardo Blair