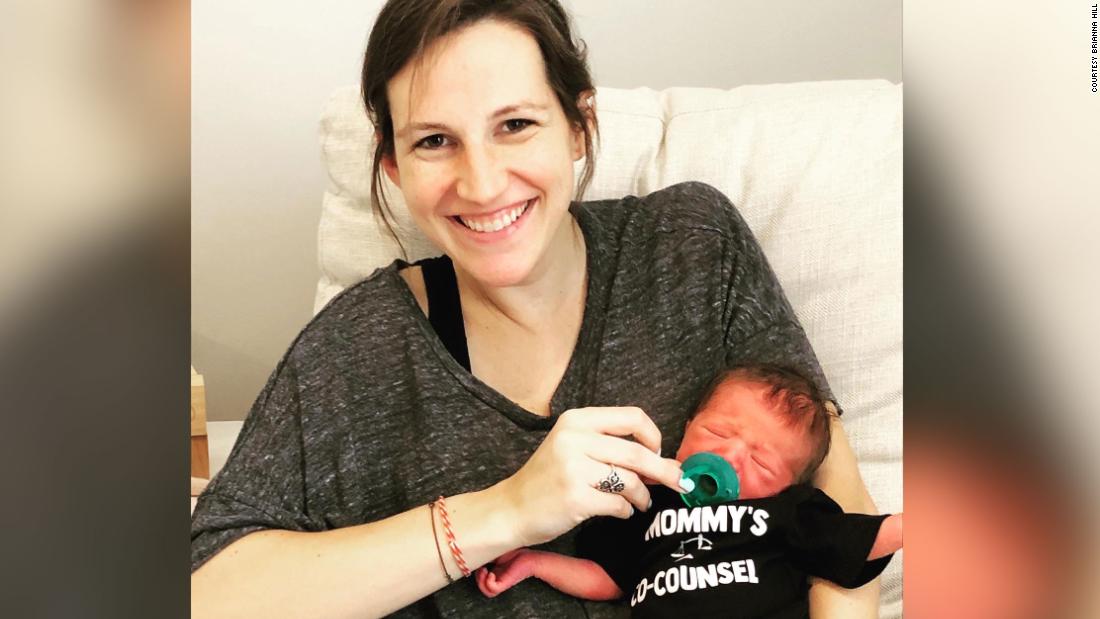 A law school graduate has given the term "supermom" a whole new meaning after completing the Illinois State Bar exam during labor and after delivery.
Brianna Hill, 28, was taking part one of the two-part test on Oct. 5 when her water broke. The test was administered remotely this year amid the novel coronavirus pandemic, Hill told "Good Morning America."
"I started the second section and 15 to 20 minutes in, I started having contractions," Hill said. "I had already asked for an accommodation to get up and go to the bathroom because I was 38 weeks pregnant and they said I'd get flagged for cheating. I couldn't leave the view of the camera."
"I was determined," Hill added as to why she didn't stop the exam after showing signs of labor. "Also, I've never been pregnant before, so I was [thinking], 'I don't know what this feels like.'"
Hill's original due date was Oct. 19. She graduated from Loyola University Chicago's School of Law in May, and was initially set to take the Bar July 28 and 29, though the exam was postponed due to COVID-19.
After Hill finished day one of the exam, she and her husband, Cameron Andrew, eventually left for West Suburban Medical Center in Oak Park, Illinois.
A few hours later, Hill and Andrew's first child, a boy named Cassius Phillip Andrew, arrived, weighing 6 pounds, 5 ounces.
Click here to read more.
SOURCE: ABC News, Nicole Pelletiere