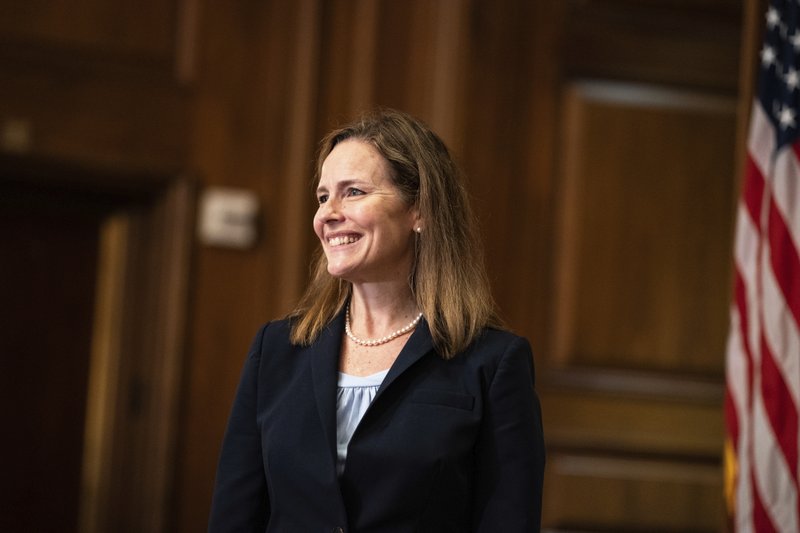 The Senate Judiciary Committee hearing to consider the nomination of Judge Amy Coney Barrett to the U.S. Supreme Court begins Monday and will last three to four days. The questioning of Judge Barrett will begin on Tuesday, October 13 and testimonies by legal experts and those who know her will follow. Liberty Counsel has prepared a special web page with information about Judge Barrett.
A gathering of Christian intercessory prayer leaders will occur on Monday from 12:00 p.m. – 12:45 p.m. E.T. at the United States Supreme Court to pray for and bless Judge Amy Coney Barrett, her family, and the U.S. Senate in the confirmation process.
Judge Amy Coney Barrett will bring irrefutable character, education, and experience from her time in private practice, academia, and her service on the Seventh Circuit Court of Appeals to serve as Associate Justice on the High Court.
After graduating from law school, Judge Barrett clerked for D.C. Circuit Court of Appeals Judge Laurence Silberman and for Supreme Court Justice Antonin Scalia. She has practiced both trial and appellate litigation in Washington, D.C. and was appointed by Chief Justice John Roberts to sit on the Advisory Committee on Federal Rules of Appellate Procedure, where she served from 2010 to 2016.
Since 2017, Judge Barrett has served on the Chicago-based Seventh U.S. Circuit Court of Appeals after she was nominated by President Trump and confirmed on a bipartisan vote. Leading up to her confirmation, Barrett had the unanimous support of all 49 of her Notre Dame Law colleagues, calling her "a model of the fair, impartial and sympathetic judge " and who wrote that they had a "wide range of political views" but were "united however in our judgment about Amy." A bipartisan group of law professors – including those from Harvard and Stanford and other law schools around the country – urged the Senate Judiciary Committee to confirm Judge Barrett to the Seventh Circuit, describing her work as "rigorous, fair-minded, respectful, and constructive." The American Bar Association rated Judge Barrett as "well qualified" in 2017.
Her confirmation for the Court of Appeals was supported by all 34 members of her Supreme Court clerk class, including the clerks of Justices Stevens, Ginsburg, O'Connor, Souter and others.
In her nearly three years on the Court of Appeals, Judge Barrett has participated in over 500 cases and has written dozens of majority opinions. She has been involved with three abortion cases, one involving a ban on eugenic discriminatory abortions, another involving the free speech rights of protestors outside abortion clinics, and another involving parental notification.
Liberty Counsel Founder and Chairman Mat Staver said, "President Trump made an impeccable choice by nominating Judge Amy Coney Barrett to fill this historic seat as Associate Justice of the U.S. Supreme Court. She applies the intent and text of the Constitution and the laws she reviews. Judge Barrett should be confirmed as soon as possible."
SOURCE: Liberty Counsel