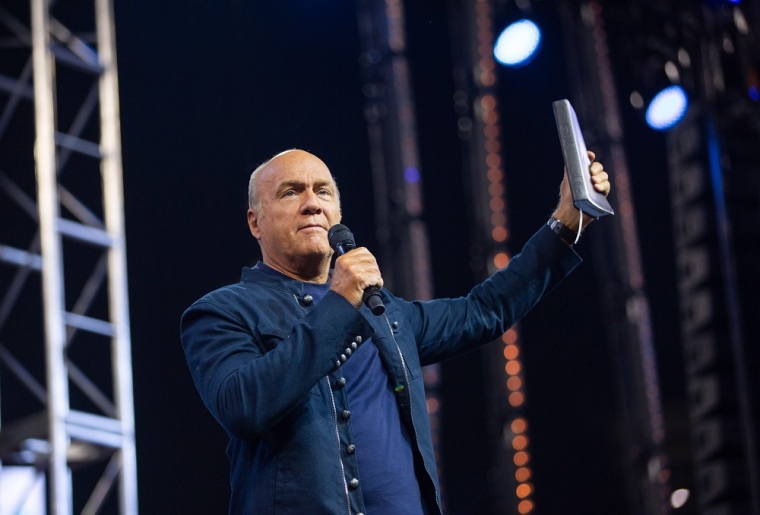 California megachurch pastor Greg Laurie, who attended the Sept. 26 White House nomination ceremony for Judge Amy Coney Barrett, has announced that he has tested positive for COVID-19.
Other prominent evangelical pastors who attended the event in which several other attendees have since tested positive for coronavirus say they have tested negative.
Laurie, the 67-year-old author and senior pastor of Harvest Christian Fellowship, told the Christian Broadcasting Network Monday that he has the coronavirus. At first, he said, the symptoms started with fatigue, aches, pains and fever. He added that his sense of taste has been affected.
"Then I found out the news that I didn't want to find out that I have the coronavirus," Laurie explained.
He assured he is OK and now in quarantine.
"I just wish that at a time like this we could not politicize this and show compassion to people that are struggling with this. It's real," Laurie stressed as much has been made in the media about attendees of the White House event contracting the virus. "It really is a pandemic that's swept our nation and even the world."
"If the President of the United States can get it, obviously anybody can get it," he added. "But with God's help and your prayers, I expect to get through this."
Laurie's positive test result comes as at least eight other attendees have tested positive for COVID-19 since attending the White House Rose Garden event that was attended by over 100 people. President Donald Trump, as well as the First Lady Melania Trump, are among the attendees at the event who have since tested positive.
Laurie also attended Franklin Graham's prayer rally held in Washington, D.C. that same weekend.