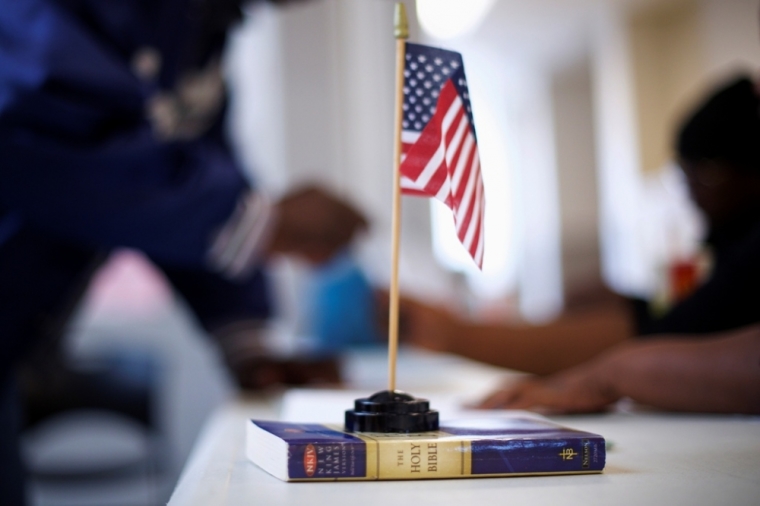 The Freedom From Religion Foundation filed a lawsuit against Alabama's Secretary of State John H. Merrill claiming that the state's voter registration form is unconstitutional because it includes an oath that says "so help me God."
"Alabama is the only state in the country that requires voters to register on a form mandating they swear 'so help me God,' without allowing any option of a secular affirmation," the Wisconsin-based atheist group said in a statement announcing it filed a lawsuit in the U.S. District Court for the Northern District of Alabama, Southern Division this week.
"The Alabama secretary of state excludes Alabama citizens from being able to vote if they are unable to swear a religious oath," states the lawsuit, filed on behalf of four Alabama residents "who have encountered and objected to this religious test when trying to register to vote."
It continues, "The secretary of state's official policy is to hinder the registration of voters who are unable to swear 'so help me God.' This policy violates the rights of the plaintiffs and others under the First and 14th Amendments to the United States Constitution."
Randal Cragun, an atheist and one of the four plaintiffs, said the bottom of the voter declaration section warns, "Read and sign under penalty of perjury. … If you falsely sign this statement, you can be convicted and imprisoned for up to five years."
Cragun said when he contacted the secretary of state's office, the director of elections informed him, "There is no legal mechanism to register to vote in Alabama without signing the oath as it is stated."
"If you cross out a portion, the board of registrars in your county will reject the application and ask you to resubmit," Cragun was quoted as saying in the FFRF statement.
Click here to read more.
SOURCE: Christian Post, Anugrah Kumar