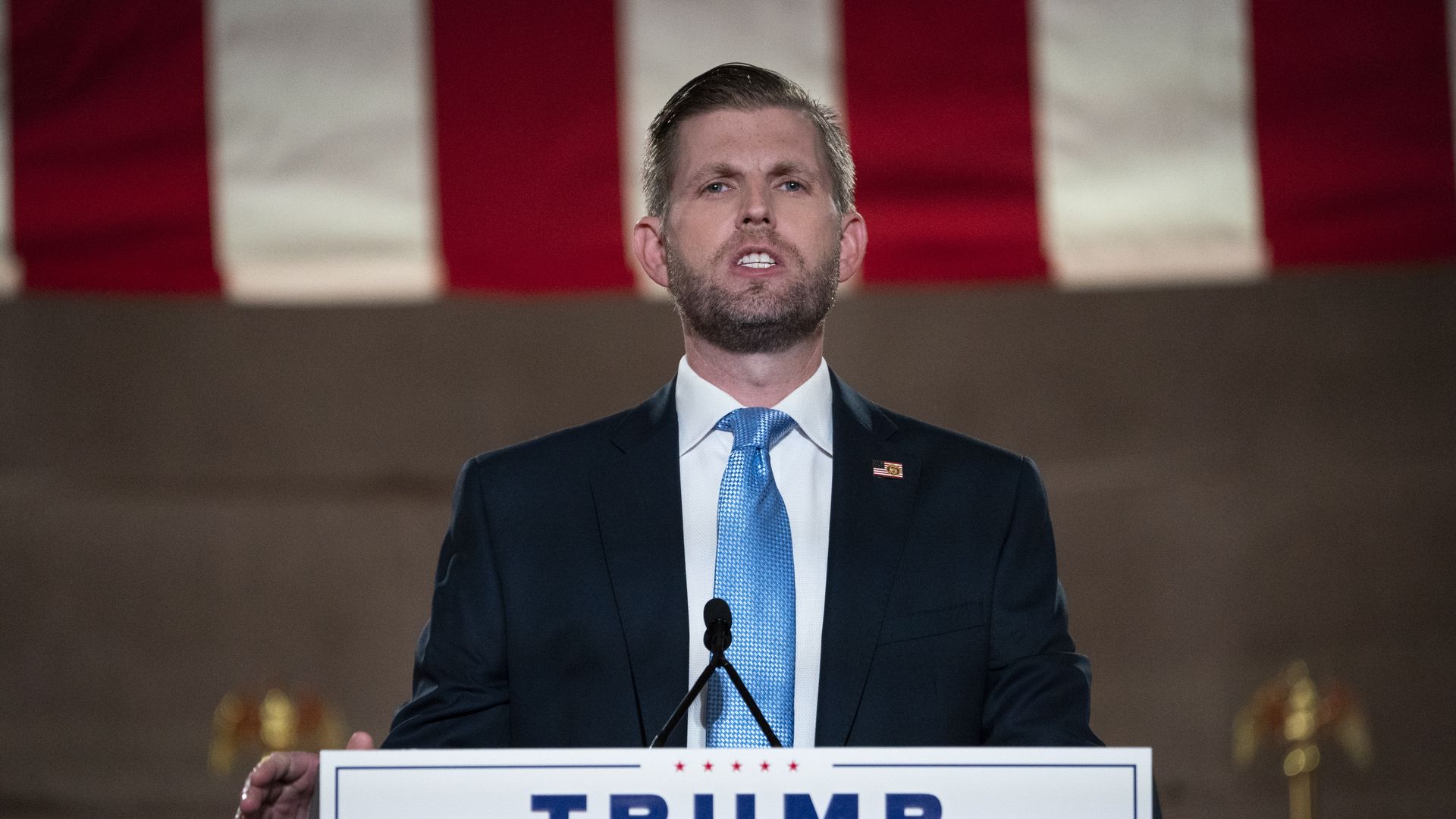 President Trump 'literally saved Christianity' by protecting the religion against a 'full-out war on faith' by Democrats which has become 'the party of the atheist' and wants to 'close churches,' Eric Trump has said.
The president's 36-year-old son gave an interview to a radio station in North Dakota on Friday in which he praised his father's job performance.
'He's protected the Second Amendment, he's literally saved Christianity,' Trump's second-oldest child told South Fargo-based WZFG radio.
'I mean there's a full-out war on faith in this country by the other side.
'I mean, the Democratic Party, the far left has become the party of the atheist.
'I mean, they want to attack Christianity, they want to close churches… they're totally fine keeping liquor stores open.
'But they want to close churches all over the country.'
Eric Trump, who along with his brother, Donald Trump Jr, has headed The Trump Organization while their father has been in the White House, gave the interview before it was learned that the president tested positive for COVID-19.
The president spent four days at Walter Reed Medical Center in Bethesda, Maryland, after experiencing symptoms of COVID-19.
Click here to read more.
Source: Daily Mail