I've always struggled to know how to engage in politics, both as a citizen and a communicator. 
I believe it's clear that God calls us to care about the state of our world, of our country, of our cities and neighborhoods. And while at times I've tried, it's impossible to care about the state of our country without caring about the state of our politics. No matter the party policies on governmental involvement in our daily life, the government still has a dramatic impact on the state of our country and our world.
As a 32-year-old I've never known an election that wasn't caricatured on SNL. Every ballot I've casted has been under the influence not just of the media, but social media, with everyday voices gaining a power and presence that doesn't equate to their depth of access or knowledge of truth.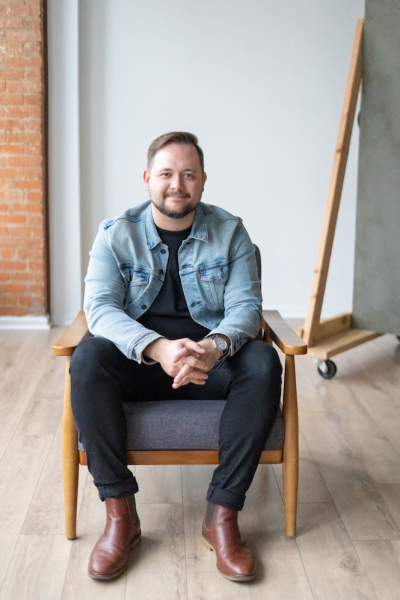 But as nebulous as it feels truth has become inside of political conversations, one reality has become incredibly clear to me: you cannot put Jesus on one side of the political conversation.
As aligned as we might be with a party's platform, our God does not belong as an advocate to the policies and purposes of one candidate or one party. God's kingdom is too large, his concern too unique to every one of us, his love and power too multifaceted and unceasing generation to generation to align fully with the imperfections of our political policies.
With that reality in mind, how I will vote this election has been increasingly clear this year: I will pray and vote my conscience.
As much as I have and will continue to research the policies and effectiveness of each of our candidates, through prayer and humility I will follow the conscience I hope and believe is under the influence of the Spirit. And I want to encourage you to do the same.
Rather than assuming all Christian's consciences should align with yours, remember that each of us has a different lived experience. Each of us are wired in personality to be naturally predicated towards certain issues. No one of us can hold dear every concern and initiative of God's heart and his kingdom, or every valuable policy or project of our government.
The power of our unity lies in the very fact that God does not value uniformity.
Somehow, as each of us express our uniqueness more fully, those expressions more purely fill out the fullness of Christ.
Click here to read more.
SOURCE: Christian Post, Craig Denison