Dear Chuck,
My daughter and son-in-law have decided they will not have children due to overpopulation and the cost. I don't understand how they could make such a decision. Can you give me some good stats to share with them?  
Hoping for Grandchildren
Dear Hoping for Grandchildren,
Since I have five grandchildren already, I know the joy they bring! Obviously, it is their choice whether they want to have children or not, but I would hate to see them make that decision for the wrong reasons. Based on what they have told you, I would say there is no reason not to have children. Let's take a look at the facts.
Underpopulation is a Bigger Problem than Overpopulation 
A population's replacement level is a total fertility rate of 2.1 live births per woman.
From 1950 to 2017, research conducted by the University of Washington's Institute for Health Metrics and Evaluation indicates that American fertility rates decreased from 4.7 live births to 2.4. That is nearly a 50% decrease! But it gets worse. In 2019, America's total fertility rate dropped to an alarming 1.7.
The research, published in the Lancet, states that the current world fertility rate, about 2.4, could drop to below 1.7 by 2100.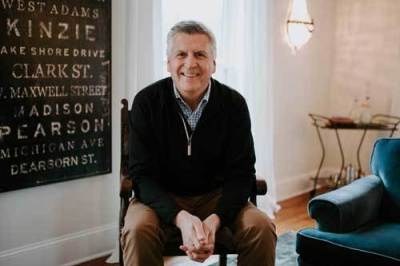 Despite dropping population growth in some parts of the world (like eastern Europe), large population increases have occurred in sub-Saharan Africa. Of the 59 countries with fertility rates of more than 3 live births per woman, 41 of those are in sub-Saharan Africa. Based on the work of several organizations to slow down population growth, I wonder how long that will continue.
The BBC addressed the economic concern in an article entitled "Fertility rate: 'Jaw-dropping' Global Crash in Children Being Born." Professor Christopher Murray told the BBC, "It will create enormous social change."
Like Murray, experts are wondering who will pay taxes in a senior-dominated world? Who will cover welfare, healthcare, and the benefits that countries bestow on their people? Who will actually care for the growing elderly population? Who will be the innovators and caretakers of God's creation?
Singapore's Deputy Prime Minister Heng Swee Keat told parliament that because COVID-19 is causing would-be parents to postpone parenthood, he wants to grant an additional financial bonus to help cover expenses. This is in addition to the current baby bonus to incentivize parents. The country is facing its worst economic crisis due to COVID-19 on top of a fertility rate that is one of the lowest in the world: 1.14.
Why the fall in fertility rates?
Women choosing education and career
Access to contraception and abortion
Financial challenges
Overpopulation myth
Click here to read more.
SOURCE: Christian Post, Chuck Bentley