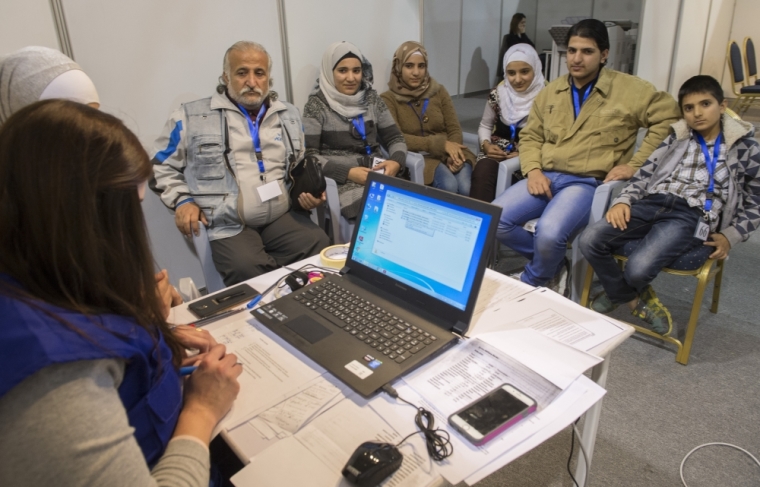 Evangelical Christian leaders are expressing concerns over the Trump administration's plan to reduce the number of refugees allowed to enter the United States to 15,000 next year, saying, "God calls us to love the foreigner and the stranger."
The administration sent a notice to Congress this week saying it plans to admit no more than 15,000 refugees in fiscal year 2021 — down from the ceiling of 18,000 for fiscal year 2020, according to The Associated Press, which said it was the lowest cap ever put on record.
"As evangelicals, we believe in the God-given dignity of every person in every nation," reads a press statement by evangelical Christian leaders, including Russell Moore, president of the Ethics & Religious Liberty Commission of the Southern Baptist Convention, under the banner of the Evangelical Immigration Table.
"We also believe God calls us to love the foreigner and the stranger. Today, that means loving the refugee in our country who has fled violence and persecution in their own country," the statement adds.
This year, 10,800 refugees were admitted into the country as the administration froze the refugee program in March due to the COVID-19 pandemic, AP reported.
"The temporary suspension of resettlement travel programs globally will impact the arrival of refugees in the United States and other countries with refugee resettlement programs," a State Department official told the Daily Caller. "Refugees are subject to the same COVID-19 travel restrictions as other travelers to the United States. The Department of State has no higher priority than the welfare and safety of U.S. citizens."
The evangelical leaders said the U.S. has resettled over 3 million refugees under the 1980 Refugee Act. "In recent years, however, the United States has not lived up to its ideals, as the number of refugees welcomed into our country has plummeted due to policies that diminished the resettlement process."
Click here to read more.
SOURCE: Christian Post, Anugrah Kumar