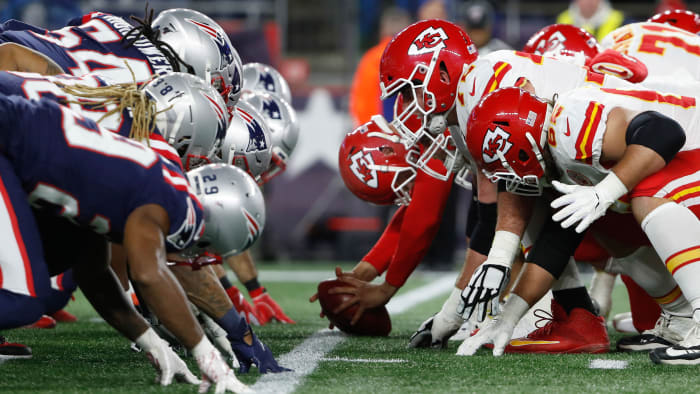 Patrick Mahomes and the Kansas City Chiefs started slowly on Monday, which should have been expected. Their opponent was the New England Patriots.
The Chiefs came alive in the second half, as they usually do against the Patriots. Mahomes threw two touchdown passes, and the Chiefs ran their record to 4-0 by winning 26-10.
The Chiefs are the first team in NFL history to start four straight seasons 4-0 or better. They've had a winning streak of at least four games in every one of coach Andy Reid's eight seasons.
The Chiefs didn't score their first touchdown Monday until late in the third quarter. The game was only the third with Mahomes as the starter in which the Chiefs didn't score a touchdown on any of their first four possessions.
The other two such games came against the Patriots. In each of those games, the Chiefs scored 31 points in the second half.
"I think you see with our team, last season with this offense, even if you hold us out, we can go out there and make plays when they count," Mahomes said. "That's big. When you're in games like that, those kind of dog fights and you're going against teams that are really good, whenever your number is called you have to be able to make a play and I thought guys made plays to give us enough points that we can go out there and get the win."
Click here to read more.
SOURCE: ESPN, Adam Teicher