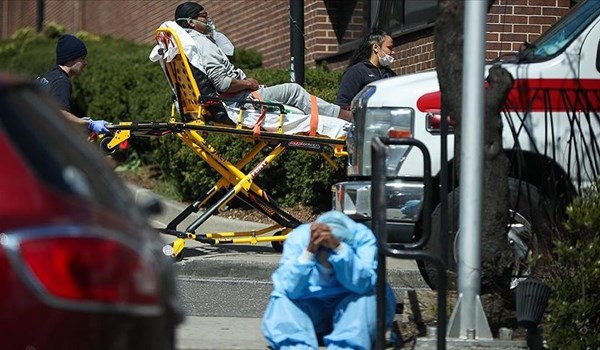 The Centers for Disease Control and Prevention (CDC) has forecast 233,000 COVID-19 deaths by the end of this month with up to 6,800 new fatalities in the last week of October alone.
In a report on its website the CDC writes, "This week's national ensemble forecast indicates an uncertain trend in new COVID-19 deaths reported over the next four weeks and predicts that 2,800 to 6,800 new deaths will likely be reported during the week ending October 31, 2020, Daily Mail reported.
"The national ensemble predicts that a total of 224,000 to 233,000 COVID-19 deaths will be reported by this date," the CDC said.
The CDC's national ensemble forecast uses 41 different independent models to create its own prediction.
More than 7.7 million Americans have already tested positive for the virus; the death toll stands at 214,573.
The CDC on Sunday reported an increase of 53,363 cases from its previous count a day earlier, and said that the number of deaths had risen by 577. The CDC figures do not necessarily reflect cases reported by individual states.
More than 56,000 new cases were reported across the country on Thursday, which is the highest daily spike in infections since the first week of August.
There has also been an uptick in hospitalizations across the country since late September.
Deaths, however, have been trending downwards.
The number of deaths across the country have, on average, been on a downward trajectory now for almost two months.
Deaths are a lagging indicator and can potentially rise several weeks after cases increase.
Hospitalizations from COVID-19 have hit their highest points recently throughout the Midwest, where the growth in new cases has been the worst in the nation.
Click here to see more.
SOURCE: Daily Mail