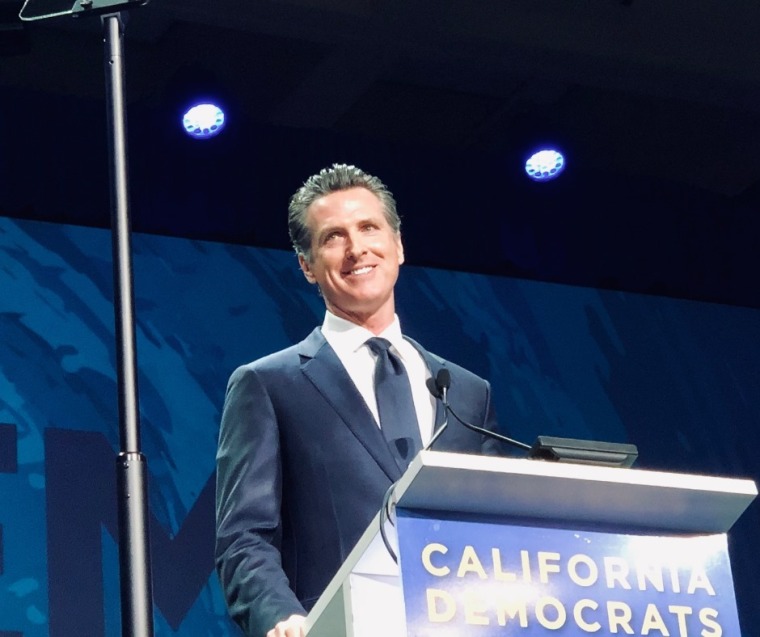 A Catholic priest is suing California Gov. Gavin Newsom and other state officials over shutdown restrictions that he argues interfere with his religious freedom.
Father Trevor Burfitt,  who oversees mission churches in the Counties of Kern, San Bernardino, San Diego, and Los Angeles, filed the lawsuit in California Superior Court for Kern County on Sept. 29, arguing that Newsom's lockdown measures have "radically and severely restricted" his ministry.
Specific objections included a "severe occupancy restriction on houses of worship" that was "not imposed on favored businesses," the ban in indoor worship in various counties with high rates of COVID-19 infection, the mandate requiring a social distance of six feet and the face mask mandate.
"It is now beyond reasonable dispute that, absent judicial intervention, Newsom intends to continue indefinitely a massive and baseless suspension of the constitutional rights of the plaintiff and nearly 40,000,000 other residents of the State of California," the lawsuit stated.
The complaint went on to argue that the restrictive measures placed on the ministries that Burfitt oversees are hypocritical in nature and unfairly target his and other houses of worship.
"One can march shoulder-to-shoulder with thousands of shouting, singing, and chanting political protesters — many without masks — but one is forbidden to be closer than six feet to a fellow worshipper or to sing a religious hymn or intone Gregorian chant during Holy Mass," the suit continued.
"One is allowed to sit in various 'essential' offices together with fellow office workers all day long, five days a week, but the same people are forbidden to occupy the pews inside their 'non-essential' churches for even one hour on a Sunday."
Click here to read more.
SOURCE: Christian Post, Michael Gryboski