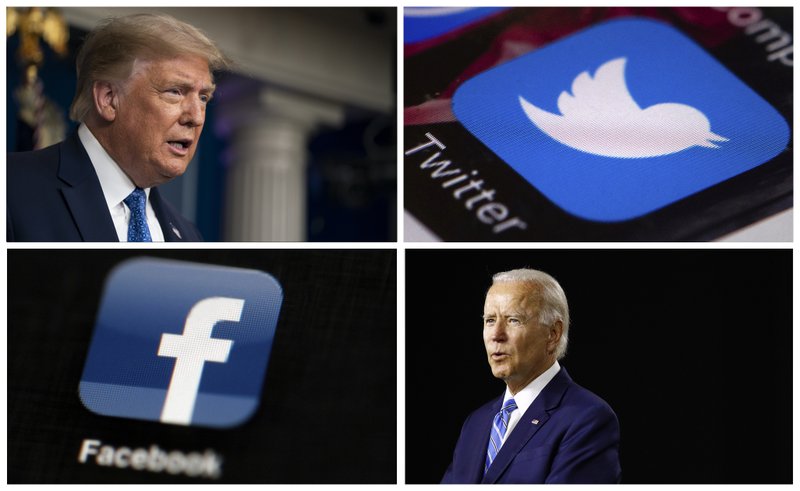 "Our liberty cannot be guarded but by the freedom of the press, nor that be limited without danger of losing it" – Thomas Jefferson
After many on the right thought the mainstream "elite" media could not become any more biased towards Left, all pretense of objectivity has been shedded in the final weeks of the Presidential campaign.  Particularly disturbing, and a situation becoming similar to that of Soviet control over news, big tech has jumped in to tilt the scales further toward Joe Biden. The evidence is overwhelming at this point, and if allowed to continue our Liberty is at risk. Let me explain.
The recent case of bias is seemingly unbelievable and involves big tech support.  On October 14, the New York Post (NYP) published a bombshell story based on emails from Hunter Biden's alleged email account. As the article explained, Hunter Biden left his hard drive with a computer shop, but never paid and didn't came back to pick it up.  After 90 days, the drive became the property of the shop, and the owner found extremely disturbing emails.  He contacted the FBI, as he believed the emails presented an issue of national security, and the FBI retrieved the hard drive in late 2019.  The shop owner also made a copy of the hard drive, and later transferred that hard drive to Rudolf Giuliani's lawyer. That second drive explains how the NYP received the emails, and also why the US Senate Homeland Security Committee viewed the emails and opened an investigation into Hunter and Joe Biden's actions.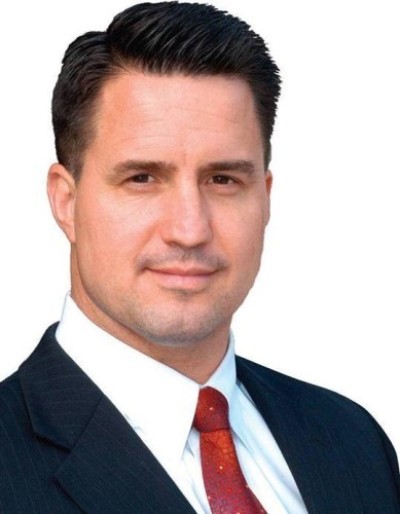 The emails are primarily communications between corrupt Ukrainian energy Company, Burisma, and Hunter Biden. They include Burisma's request for Hunter to use influence with his father, (then) Vice President Joe Biden, as a quid pro quo for Hunter's high paying job. The emails also evidence Hunter's leveraging of Joe Biden's position as US Vice-President, and Joe Biden meeting with Burisma seemingly at Hunter's request. According to the New York Post:  "Vadym Pozharskyi, an adviser to the board of Burisma, allegedly sent Hunter Biden on April 17, 2015, about a year after Hunter joined the Burisma board at a reported salary of up to $50,000 a month. 'Dear Hunter, thank you for inviting me to DC and giving an opportunity to meet your father and spent [sic] some time together. It's realty [sic] an honor and pleasure,' the email reads. An earlier email from May 2014 also shows Pozharskyi, reportedly Burisma's No. 3 exec, asking Hunter for 'advice on how you could use your influence' on the company's behalf."
Joe Biden did not directly deny the story, though his staff claimed they checked Biden's official schedule and didn't find a meeting between Biden and Mr. Pozharskyi. Of course, with the issues surrounding Burisma, including investigations of corruption in the Ukraine and his son's connections, few would expect such a meeting to be on the "official" schedule.  Further emails appear to evidence a similar scheme of Hunter being paid for influence to his father by the Chinese.  In this case, Chinese were invited to the White House, and Hunter was paid millions. The emails include attached pictures of Hunter's drug use and sexual escapades and other such lurid images.
Not only has the mainstream elite media attempted to marginalize and bury this story, outlets like CNN have published preposterous accusations that the whole story is a misinformation campaign by Russians.  Business Insider dismissed the story by claiming "red flags", such as Giuliani's involvement, and claim the red flags make the story "dubious". CNN, MSNBC, and other similar outlets have demeaned the New York Post, a newspaper founded by Alexander Hamilton and with a national reach of readership.
Click here to read more.
SOURCE: Christian Post, Bill Condor