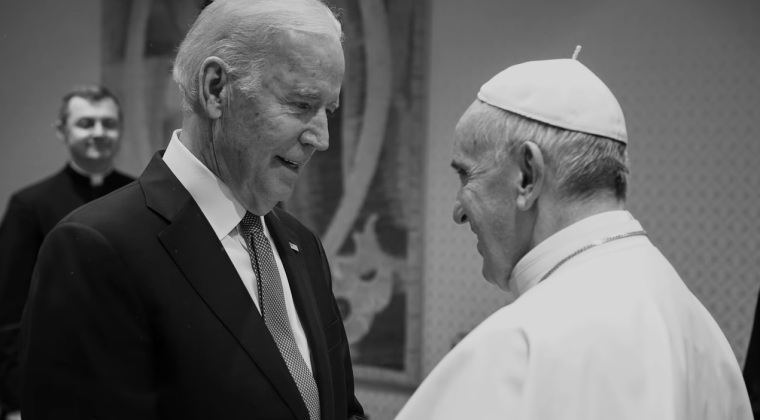 The campaign of Democratic presidential hopeful and former Vice President Joe Biden has touted his religious beliefs in a series of new advertisements released last week that will target religious television and radio outlets, in the hopes of appealing to religious voters.
The first two video commercials, both posted on YouTube on Sept. 28 and titled "Principles" and "Morning," discuss his Catholic Christian background and beliefs.
In the "Principles" video, which has as of Monday morning over 153,000 views on the platform, Biden talks about his Catholic background, which includes believing that "everyone is entitled the dignity."
"My father would say the cardinal sin of all sins is the abuse of power, whether its a man raising his hand to a woman, whether it is the government abusing its power," Biden says in the ad. "You have an obligation to reach out and be inclusive."
For the "Morning" ad, which has as of Monday morning around 120,000 views, a narrator explains that "Joe Biden's faith has carried him through dark times."
"The loss of his wife and daughter. The death of his eldest son, Beau," said the voiceover. "But he's never lost hope, because Joe knows what it means to find purpose in service to others, to be your brother's keeper. And right now, that's exactly what we need."
The ad included a soundbite from Biden speaking at a church, quoting Psalm 30:5, "weeping may endure for a night, but joy cometh in the morning."
A third ad, released Sept. 30 and titled "A Man Guided by Faith," featured a woman named Bernadette, a parishioner of the Wilmington, Delaware parish St. Joseph's on the Brandywine, talking about Biden's faith practices.