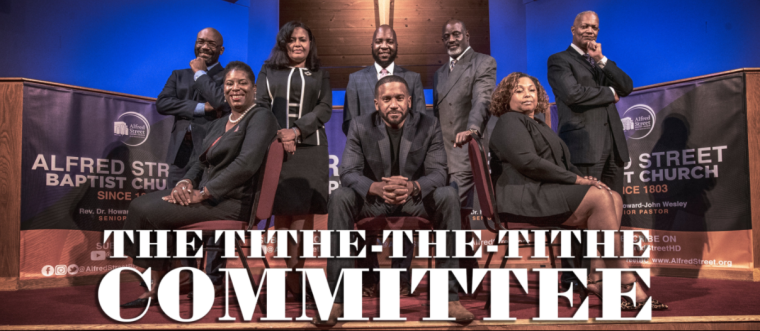 One of America's oldest and largest African-American churches, Alfred Street Baptist Church, in Alexandria, Virginia, announced Tuesday that it has donated more than $1 million in surplus tithes to help a variety of community-based organizations since the start of the coronavirus pandemic.
"A few years ago we were blessed to be able to donate $1 Million to the National Museum of African American History and Culture. That's why I'm so grateful to God that Alfred Street Baptist Church can continue to be a blessing to so many people in the community throughout our nation during this pandemic," the Rev. Howard-John Wesley, senior pastor of the historic 10,000-member church, said in a statemement.
The donation was made as part of an initiative called Tithe-the-Tithe, that was started as a direct response to needs that emerged during the coronavirus pandemic for many organizations serving vulnerable communities.
"Clearly there was a lot of concern, dare I say even fear, some panic of what COVID would do. What would our numbers specifically, would our giving go down? People not being in the building and virtual space and online, would we be able to support ministry? Would we have to lay people off? Would we have to shut this down or stop that?" explained Wesley in a video published Friday.
"In the very first two weeks of worship online, our giving was up almost 25-30%. I really felt the Lord saying, 'Now what are you going to do with this surplus?' That the surplus God gave was an opportunity not to build up bank reserves, not to build up our own accounts but we are demanded to give that away. And that's when Tithe-the-Tithe came to my spirit," Wesley said.
The church's CFO, the Rev. Sedric Roberts, said when the idea of tithing 10% of the church's tithes back to the community was pitched to him, he struggled because in his professional capacity, he felt like it was time to be frugal.
They pressed on with the idea anyway and Wesley said when they shared what they were doing with the tithes, people began to give more.
Click here to read more.
SOURCE: Christian Post, Leonardo Blair