Politics is a dirty business. Mudslinging is common. It's hard to figure out what's true and what's not. But one issue, another dirty business, is something that Christians in particular should know the truth about: abortion. And you know who should be pulling together to stump for a candidate who stands against the killing of our most vulnerable human beings? Our faith leaders. But instead, all we see are some of our most well-known faith leaders causing confusion and dissention.  
In a recent article by John Piper, he stated that "boastfulness" is a bigger problem than abortion: "I think it is baffling and presumptuous to assume that pro-abortion policies kill more people than a culture-saturating, pro-self pride. When a leader models self-absorbed, self-exalting boastfulness, he models the most deadly behavior in the world."
No one likes a braggart, but I've never seen boastfulness rip a baby limb from limb. Yet I have seen an abortion suction tube do just that. And I have seen a 13-week-old innocent baby fight for his life against that abortion instrument, only to die trying.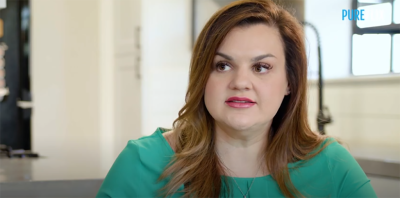 What a ridiculous comment from someone seen as a faith leader. And what a ridiculous justification to vote for a party that stands for the expansion of elective abortion through 40 weeks for any and every reason. Pathetic.
Pride doesn't kill babies. Boastfulness doesn't tear them apart in their mothers' wombs. Arrogance doesn't cause a baby to flee for their lives as sharp instruments seek to rip them limb from limb while they are still alive. No. Abortion does that and abortion alone.
We can't legislate pride or boastfulness or arrogance. But we can legislate abortion. In fact, we can make it illegal. And that is what is on the line. Life is on the line. The innocent lives of precious babies are on the line. Not pride. Not arrogance.
Grow up. You aren't voting for prom king. This isn't a popularity contest.
Click here to read more.
SOURCE: Christian Post, Abby Johnson