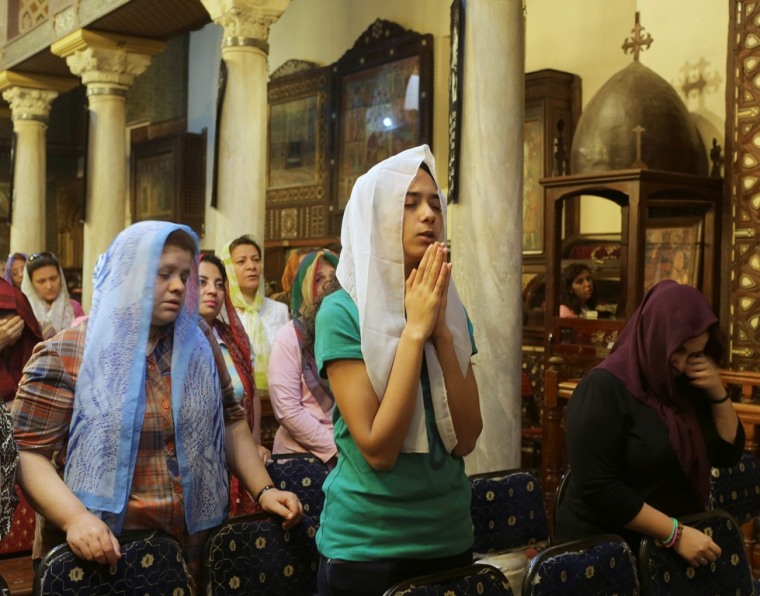 A watchdog group has shed more light on the widespread abduction, trafficking and exploitation of Coptic Christian women and girls in Egypt, highlighting the cases of 13 women and girls who were kidnapped or abducted in the last three years. 
Coptic Solidarity, a Virginia-based nonprofit founded in 2010 that is dedicated to achieving equal citizenship rights for the Copts in Egypt and whose leader has testified before U.S. Congress, released the report "Jihad of the Womb: Trafficking of Coptic Women & Girls in Egypt" last Thursday.
The new document is a continuation of the organization's work to address a troubling trend of kidnappings and disappearances that it says violate international trafficking and child abuse laws. The organization is critical of "the Egyptian government's lack of action."
"The capture and disappearance of Coptic women and minor girls is a bane of the Coptic community in Egypt, yet little has been done to address this scourge by the Egyptian or foreign governments, NGOs, or international bodies," the report argues.
"[T]he Egyptian government and international entities must address these heinous crimes that have been conducted with near impunity."
The report, compiled from information gathered through the Coptic community, family members, religious leaders and Egyptian media reports, is to be submitted to United Nations entities as well as the U.S. Office for Trafficking in Persons.
One priest from the Minya Governate told Coptic Solidarity that at least 15 girls go missing in his area every year and added that his daughter was almost kidnapped.
"Women who disappear and are never recovered must live an unimaginable nightmare," the report explains. "The large majority of these women are never reunited with their families or friends because police response in Egypt is dismissive and corrupt."