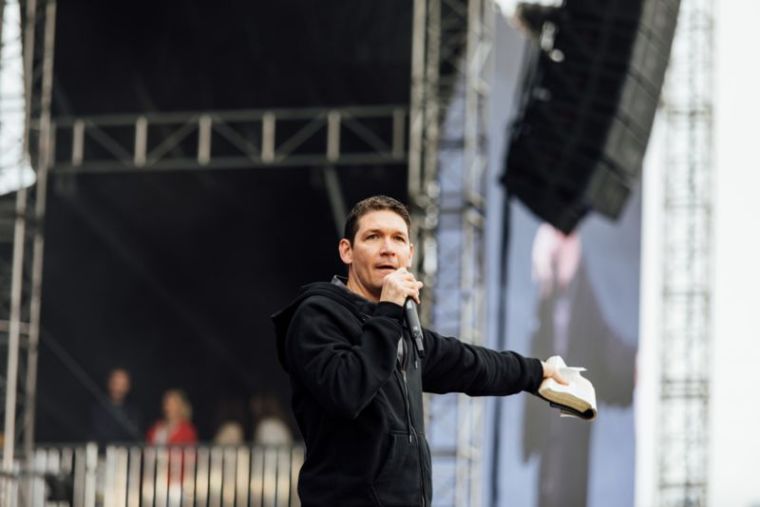 As someone who grew up as "poor white trash" in a blue collar neighborhood in Texas, Matt Chandler, lead pastor of teaching at The Village Church in the Dallas/Fort Worth area, says he understands why some white people would find "white privilege" a "stunningly offensive" term.
The term, which the Alberta Civil Liberties Research Center defines as "the unquestioned and unearned set of advantages, entitlements, benefits and choices bestowed upon people solely because they are white," has become a lightning rod as conversations about racial justice ramped up in evangelical circles and the rest of the nation amid ongoing social unrest.
"When you start talking about privilege to someone that had my background, I can get pretty offended by that pretty quick simply because I knew what it was like to be poor white trash. And for you to say I had some special kind of privilege when I was growing up would be stunningly offensive to me," Chandler explained Wednesday during an episode of Exponential's candid conversations.
And he isn't the only one.
Just over a week ago, President Donald Trump directed federal agencies to stop teaching government workers about critical race theory, a controversial ideological framework that uses the concept of white privilege and other ideas to examine how racism and racialized societies affect the lives of white people. A recent White House memorandum charges that critical race theory and its related concepts are "divisive, anti-American propaganda."
While he doesn't endorse critical race theory, because it "has no vision for the future" Chandler believes it's "really helpful in helping us understand how we got where we are. It helps us make sense of the past."
And while it took him a while to accept the idea of white privilege, Chandler, who says he grew up in a predominantly black section of La Marque, Texas, accepts it as valid.
Click here to read more.
SOURCE: Christian Post, Leonardo Blair