(The following is excerpted from Wallace B. Henley's new book, Two Men From Babylon: Nebuchadnezzar, Trump, and the Lord of History)
The battle raging in the heart of America brings to mind the vision of destroyers that the Apostle John saw in the Revelation:
They have as king over them the angel of the abyss;
his name over them in Hebrew is Abaddon,
and in the Greek he has the name Apollyon.

Revelation 9:11
Which side does this describe in the present struggle?
Is Donald Trump the "angel of the abyss," or the antichrist, the destroyer of the fragile order that sustains a high quality of "life, liberty, and the pursuit of happiness"?
Or is Trump a God-given deliverer protecting America from the ravaging mobs who seem to relish the destruction of statues and monuments that hold the memory of the nation's history before us for good or bad?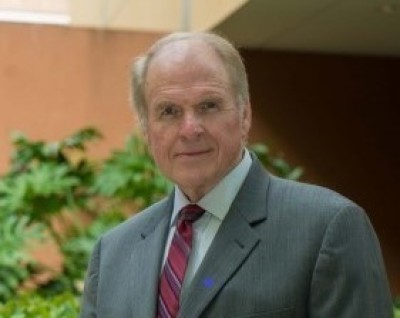 Are the protestors now streaming over the barricades of city-centers the heroic crusaders who will overthrow what they see as an exploitive civilization that they believe has built itself upon the pain and blood of others? Will they be the deliverers of a new future based on socialist values and principles?
Whatever the case, a close study of history shows that as there are motifs in a great musical composition, so there is a motif running across the opus of time: the recurring Destroyer-Deliverer manifestations.
Throughout history, just when the destroyer is about to "overthrow the cities" and "make the world a wilderness" (Isaiah 14:16-17) by crushing civilization, God brings a deliverer on the scene. Thus,
For every Cain there is a Seth
For every Lamech there is a Noah
For every Nimrod there is an Abraham
For every Pharaoh there is a Moses
For every Nebuchadnezzar there is a Daniel
For every Goliath there is a David
For every Antiochus there is a John the Baptist
For every Nero there is a Constantine
For every slave holder there is a Lincoln
For every Hitler there is a Churchill
For every Stalin there is a Solzhenitsyn
… and so on across history until the Consummation of all epochs of finite time.
Above all in the biblical vision, standing against Apollyon is Jesus Christ, the Messiah, Redeemer, and Lord of history, who brings the New Jerusalem and its sparkling civilization (Revelation 21:10-21), of which dark Babylon is the antithesis.
The Destroyer-Deliverer theme repeats in our day. Whenever any new leader arises anxious people wonder whether he or she is a destroyer or a deliverer.
Click here to read more.
SOURCE: Christian Post, Wallace B. Henley