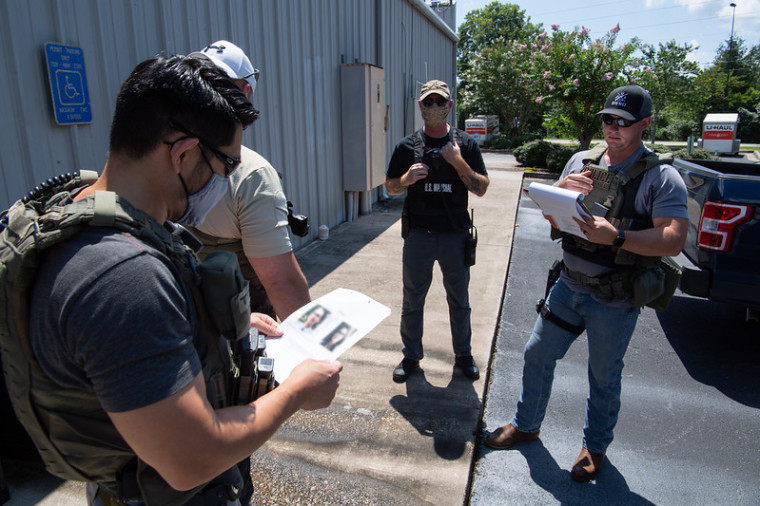 Federal agents with the help of local law enforcement recovered eight "highly endangered" missing children in Indiana last week and arrested one suspect. At least 73 missing children have been recovered nationwide since the beginning of August. 
The U.S. Marshals Service announced the conclusion of "Operation Homecoming" in which its officers in southern Indiana partnered with the Great Lakes Regional Fugitive Task Force as well as the Indianapolis Metropolitan Police Department and the National Center for Missing and Exploited Children.
The operation is the first missing child operation conducted by USMS in the Southern District of Indiana, according to the news release. The one-week initiative ran from Aug. 31 until Sept. 4.
After months of planning and coordination, the operation led to the recovery of children between the ages of 6 and 17. All children recovered during the operation were reported missing by local law enforcement. They are considered to be "some of the most at-risk and challenging recovery cases in the area" based on "indications of high-risk factors such as victimization of child sex trafficking, child exploitation, sex abuse, physical abuse and medical or mental health conditions."
They were turned over to the Indiana Department of Child Services for assistance and placement.
One adult, who was not named by USMS, was arrested during the operation and faces charges related to parental kidnapping, intimidation, weapons possession and custodial interference.
"The Marshals are committed to assisting state and local agencies with locating and recovering endangered missing children to help prevent their falling victim to crimes of violence and exploitation," U.S. Marshal for the Southern District of Indiana Dan McClain said in a statement.
Click here to read more.
SOURCE: Christian Post, Samuel Smith