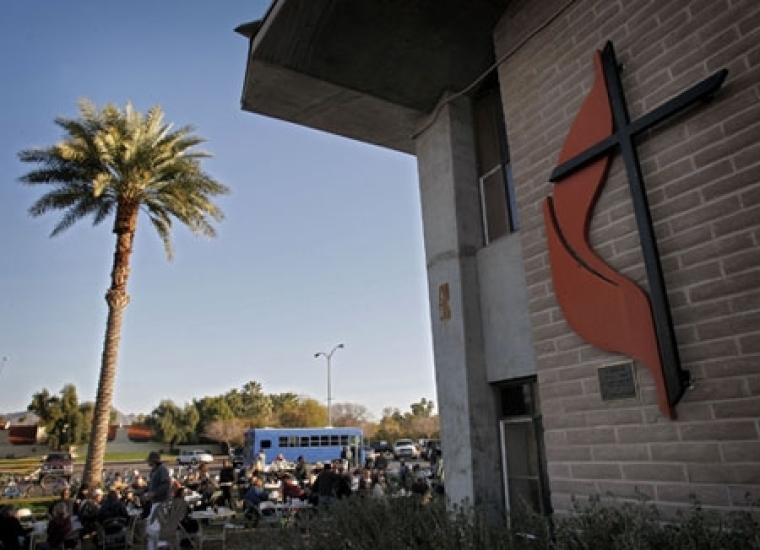 A regional body of the United Methodist Church has voted to approve a petition recommending that the mainline denomination change its insignia, claiming it is racially insensitive. 
Delegates at the UMC North Texas Conference approved the petition last Saturday during their business session in a vote of 558 in favor and 176 against.
Sponsored by the Rev. Elden Cowley, the legislative item called on the denomination to create a new insignia to replace the cross and flame logo that has existed since the 1960s.
During the legislative session, which was mostly virtual in nature, one delegate inquired as to whether it would be better to wait until after next year's general conference.
At the heart of this query was the expectation many have that the UMC will approve an amicable separation proposal in 2021 to resolve their long-standing debate over LGBT issues.
In response to the question sent online, Cowley said "we could" wait, but added that he would still "feel very confident with moving along with this now."
Cowley lobbied in support of changing the logo in an opinion piece published by UM News back in July, arguing that the insignia was unintentionally racially offensive.
Click here to read more.
SOURCE: Christian Post, Michael Gryboski