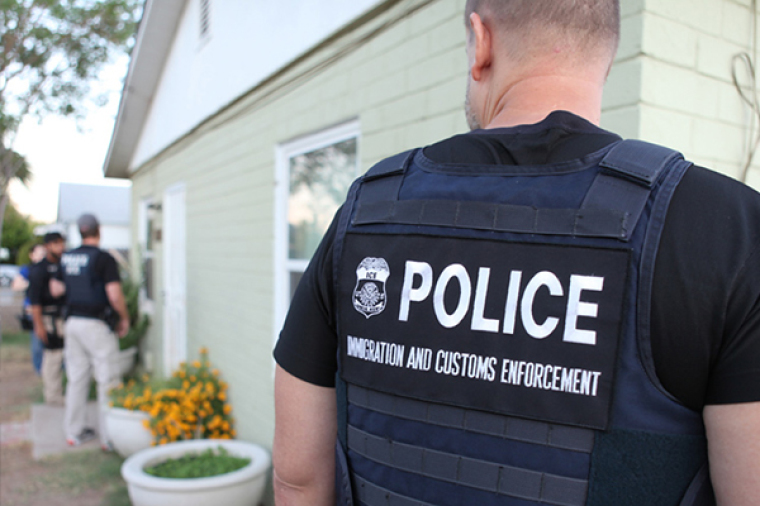 The United Methodist Church is calling on U.S. Immigration and Customs Enforcement to release an undocumented immigrant and father of two U.S. citizens they say was detained on church grounds in a Maryland suburb of Washington, D.C., on Sept. 10. 
Binsar Siahaan moved to the U.S. from Indonesia in 1989 on a temporary visa. Soon after, his wife, Eko Sukemi, moved to be with him but both overstayed their visas when they expired a few years later. In 2003 the couple applied for asylum on religious grounds, according to The Washington Post, but two years later an immigration judge ordered Siahaan's deportation which has since been upheld.
The UMC General Board of Church and Society, the advocacy arm of one of the largest mainline Protestant denominations in the U.S., has condemned the detention of Siahaan, who has been a member of the Glenmont United Methodist Church in Silver Spring for six years.
Siahaan, who along with his wife serves as the congregation's caretakers, was living with his family in a home on the grounds of the church.
According to a statement from the church body, six ICE agents "knowingly violated the agency's Sensitive Locations policy" and "lied" to Siahaan "in order to arrest him and begin deportation proceedings."
The General Board of Church and Society called the arrest a "clear violation of the agency's own policy" because "ICE entered church property to arrest and detain" the man. 
According to the agency's website, "places of worship, such as churches, synagogues, mosques, and temples" are listed as "sensitive locations."
Under ICE policy, enforcement actions "are not to occur at or be focused on sensitive locations such as schools, places of worship" unless "exigent circumstances exist," "other law enforcement actions have led officers to a sensitive location" or "prior approval is obtained from a designated supervisory official."
"The United Methodist Church believes church grounds are sacred and should always offer safety," the statement from the UMC board reads. "ICE crossing church property to arrest someone under false pretenses is not only a violation of human rights and due process but a breach of ICE's own policy regarding removing someone from a sensitive location."
"ICE's reckless actions pose a huge risk for immigrants throughout the country who are in sensitive locations; attending school, receiving care in hospitals and health facilities, and seeking refuge in faith communities," the statements adds.
Click here to read more.
SOURCE: Christian Post, Samuel Smith