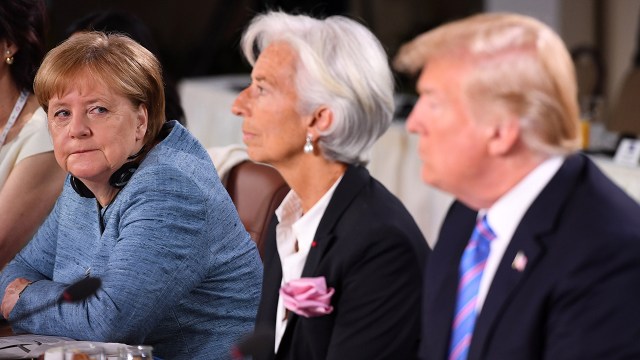 This analysis focuses on public opinion of the United States in 13 countries in North America, Europe and the Asia-Pacific region. Views of the U.S. and its president are examined in the context of long-term trend data. The report also examines how people in other countries perceive America's handling of the coronavirus outbreak and how those perceptions compare to ratings for their own country, the World Health Organization, the European Union and China.
For this report, we use data from nationally representative surveys of 13,273 adults from June 10 to Aug. 3, 2020, in 13 advanced economies. All surveys were conducted over the phone with adults in Canada, Belgium, Denmark, France, Germany, Italy, the Netherlands, Spain, Sweden, the UK, Australia, Japan and South Korea.
Due to the coronavirus outbreak, face-to-face interviewing is not currently possible in many parts of the world, and so surveys were only conducted in countries with robust telephone polling operations.
Here are the questions used for the report, along with responses, and the survey methodology.
Since Donald Trump took office as president, the image of the United States has suffered across many regions of the globe. As a new 13-nation Pew Research Center survey illustrates, America's reputation has declined further over the past year among many key allies and partners. In several countries, the share of the public with a favorable view of the U.S. is as low as it has been at any point since the Center began polling on this topic nearly two decades ago.
Click here to read more.
Source: Pew Research