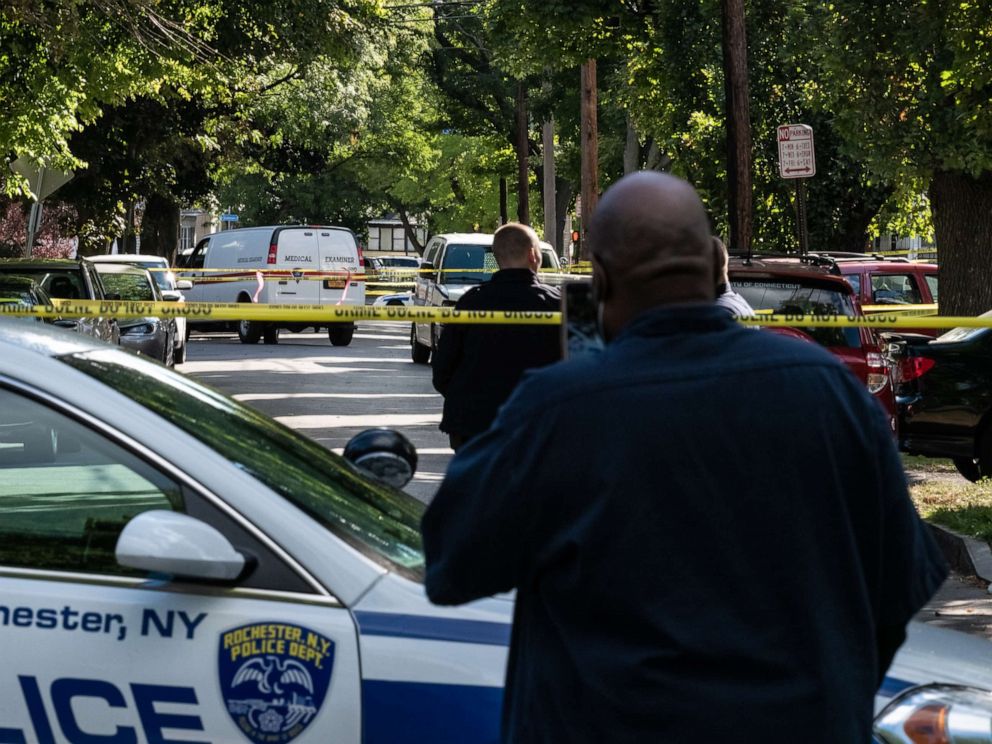 Two teenagers were killed and at least 14 others injured following a mass shooting at a backyard party in Rochester, New York, early Saturday, according to the Rochester Police Department.
The shooting took place on Pennsylvania Avenue around 12:25 a.m. ET, according to authorities. At least 40 rounds were fired, police said.
This is "truly a tragedy of epic proportions," Rochester interim Police Chief Mark Simmons said during a press conference early Saturday morning. "Sixteen victims is unheard of."
The two deceased victims were identified by police as Jarvis Alexander and Jaquayla Young, both 19. They were pronounced dead at the scene, Capt. Frank Umbrino said during a press briefing later on Saturday.
The 14 surviving victims ranged in age from 17 to 23 and were taken to two local hospitals, police said. None of the other victims have suffered life-threatening injuries, police said.
At least three or four people fired, Umbrino said, with the gunfight lasting for over a minute. The altercation likely started in the front of the house, he said, with shots fired in the front, back and up the street. Casings were found in a two- to three-block span, the captain said.
"Jaquayla and Jarvis were likely not the intended targets," Umbrino said. "We have two innocent victims here who were attending a party with a few friends."
Click here to read more.
SOURCE: ABC News, William Mansell and Meredith Deliso