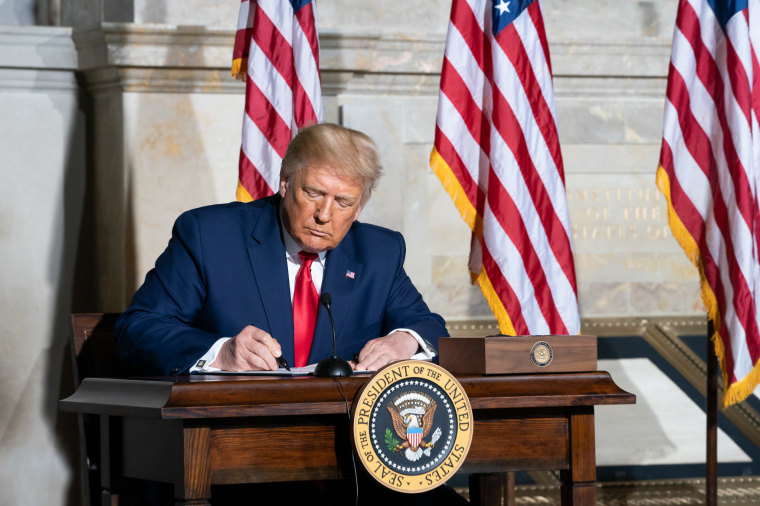 President Donald Trump vowed Wednesday to sign an executive order to protect all babies born alive, including those who survive abortion.
In a pre-recorded address to the National Catholic Prayer Breakfast, held online this year due to the coronavirus pandemic lockdowns, the president said protecting life "is our sacrosanct moral duty."
"Today, I am announcing that I will be signing the born alive executive order to ensure that all precious babies born alive, no matter their circumstances, receive the medical care that they deserve. This is our sacrosanct moral duty," said Trump.
The president also noted that his administration is increasing federal funding for neonatal research "to ensure that every child has the very best chance to thrive and to grow."
Further details on the executive order were not available from the White House as of Thursday morning but the announcement quickly drew praise from members of the pro-life community.
"President Trump's executive order protects the youngest of patients and ensures that their right to life is defended to the greatest extent of the law," Carol Tobias, president of National Right to Life, said in a statement to The Christian Post. "We thank President Trump for his dedication to the right to life and for working to protect all innocent human life. He is a champion for the most vulnerable among us and committed to guarding the right to life of all babies—born and unborn."
In his comments prefacing the announcement Wednesday, President Trump took the time to highlight the valuable contribution of Catholics and "all people of faith" to American society.
Click here to read more.
SOURCE: Christian Post, Leonardo Blair