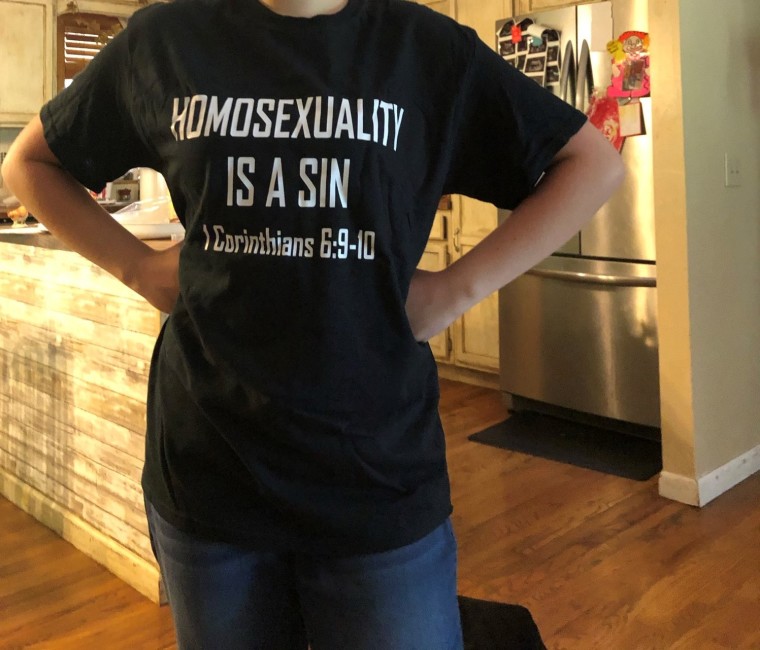 An outspoken Christian preacher and activist is accusing his daughter's school of violating her First Amendment rights by forcing her to change out of a shirt proclaiming that "homosexuality is a sin." He is contemplating legal action. 
Brielle Penkoski, the daughter of Rev. Rich Penkoski, attends Livingston Academy, a public high school in Livingston, Tennessee. During the school day on Tuesday, Aug. 25, she was allegedly asked to change out of a black T-shirt shirt bearing white letters asserting that "homosexuality is a sin."
The shirt references the New Testament passage of 1 Corinthians 6:9-10. When she refused to change out of the shirt, she was sent home from school, her father told The Christian Post in a recent interview.
Penkoski, who regularly speaks out in opposition to things like homosexuality and Drag Queen Story Hour events, runs an organization called Warriors for Christ, which describes itself as a "pre-denominational ministry" that has a global online presence.
He and his family moved to the north-central Tennesee area in March after moving around a lot in the last few years.
In an e-mail to The Christian Post, Penkoski claimed that Livingston Academy principal Richard Melton reasoned that his daughter's shirt was prohibited because its message featured "sexual connotation."
Responding to that explanation, Penkoski noted that one of his daughter's teachers has an LGBT pride sticker displayed in his classroom featuring the rainbow colors associated with the LGBT movement, which pushed to make same-sex marriage legal in across the U.S.
Click here to read more.
SOURCE: Christian Post, Ryan Foley