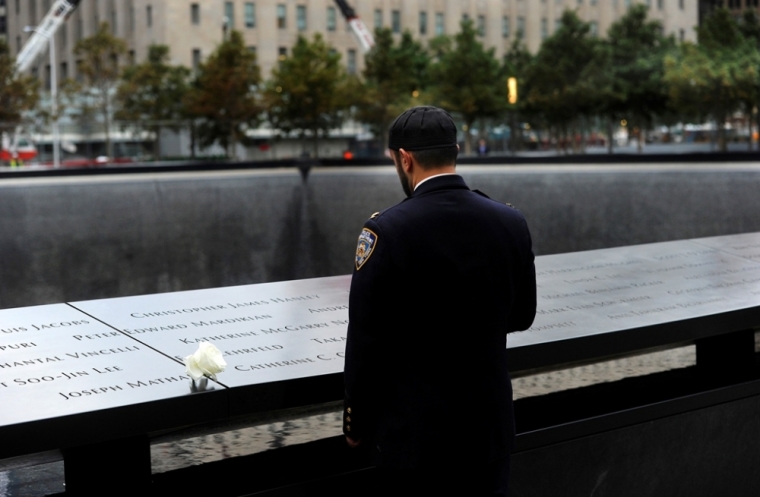 It was a late night in August 1998 that I always think back on whenever the infamous events of September 11, 2001, come to mind.
My grandfather was in the hospital dying, and as our family was preparing to say goodbye, in the background the TV was on the news. My grandfather loved history, law and geo-politics, which I believe he successfully passed onto me, and I vaguely remember watching an interview being shown of a man I had never heard of named Osama bin Laden.
Bin Laden was in a cave raving against America during an interview with a western journalist when he said his terrorist organization had declared war on America and that he was going to attack the United States.
I remember thinking to myself, 'How is this guy in a cave going to attack the most powerful country on earth?'
Years later, on that Tuesday morning, I remember being stunned as I heard that man's name on the TV again, with the realization that he had fulfilled his threat. Our world was suddenly and dramatically changed by the images that I will never forget, that played over and over again of those planes hitting the Twin Towers in New York. Surely this was a movie, we kept thinking. But no, this was no movie.
Our country had been attacked for the first time since Pearl Harbor, and our world and all the exciting expectations that came with ushering in a new century and millennium were dashed.
In the immediate days that came after 9/11, like everyone around me, I experienced fear. Fear that this was going to be the start of an onslaught of terrorist attacks on our homeland, because 9/11 shattered the illusion that America's strength and the oceans that separated us somehow meant we were invulnerable.
Yet, even as scary as those days were, there were things I remember from the weeks following that horrible day that I have often thought back to, especially recently. I remember President Bush quoting Psalm 23 that night from the Oval Office, reminding us that in the valley of the shadow of death, we can overcome fear knowing a power greater than ourselves was with us.