Hispanic Heritage Month is a celebration in the United States that honors the contributions of Americans who trace their origins back to Latin America and other Spanish-speaking regions.
The observance begins on Sept. 15, the anniversary of when Costa Rica, El Salvador, Guatemala, Honduras and Nicaragua gained independence from the Spanish Empire, and ends on Oct. 15.
Throughout the centuries, Latin America has been the birthplace of large numbers of Christians, some of whom have received international renown and exerted broad influence on churches.
In honor of Hispanic Heritage Month, here are seven notable Latin American Christians. They include a few Catholic saints, a prominent theologian, an accomplished evangelist, and the current pope.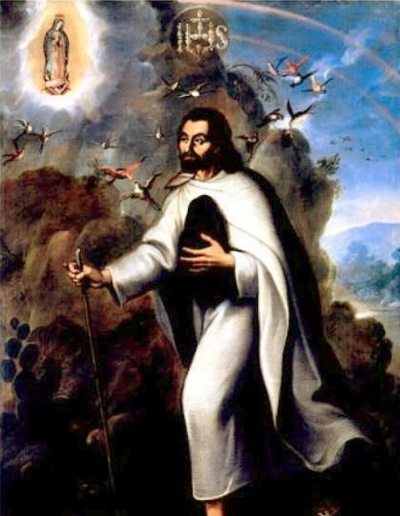 Juan Diego
Born nearly 20 years before the arrival of Christopher Columbus in the western hemisphere with the name Cuauhtlatoatzin, Juan Diego and his wife were among the first converts to Christianity in Mexico.
In 1531, two years after his wife died, Diego claimed to have seen an apparition of the Virgin Mary at Tepeyac Hill, which quickly became widely known as "Our Lady of Guadalupe."
"News of Our Lady's apparition spread quickly; and in the seven years that followed, 1532 through 1538, the Indian people accepted the Spaniards and 8 million people were converted to the Catholic faith," wrote Jim Cosgrove of the National Catholic Register in 2002.
Pope John Paul II beatified Diego at a mass at the Basilica of Our Lady of Guadalupe in Mexico City. In July 2002, Diego was officially canonized as a saint.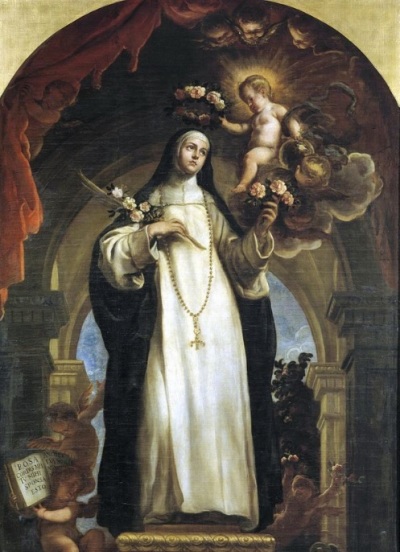 Rose of Lima
Born Isabel Flores de Olivia to Spanish colonists in 1586 and a native of Peru, Rose of Lima was a nun who became widely known for practicing extreme piety.
Practices she reportedly engaged in included praying several hours a night, wearing a spiked silver crown, and on one occasion burning her hands as an act of penance.
Dying at the age of 31, Rosa of Lima's funeral was attended by many, including government officials, with her being later canonized as a saint in 1667, or 50 years after she died.
"Her feast day is August 23 around the world, although some countries, like Peru, celebrate her on August 30," noted Catholic Online.
"St. Rose is the patroness of embroiderers, gardeners, florists, those who suffer ridicule for their piety, and people who suffer family problems."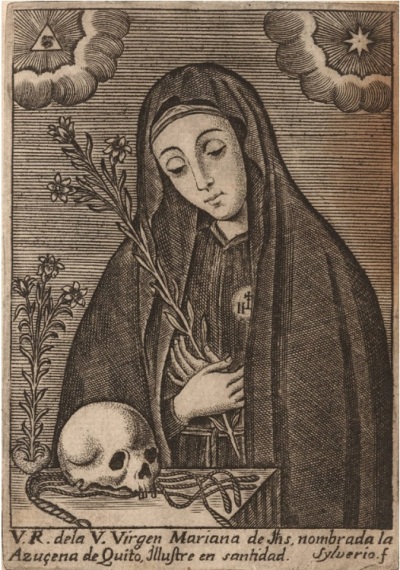 Mariana of Jesus Paredes
Born in 1618 to a prominent family in what is now Ecuador, Mariana of Jesus Paredes was known for her strict spiritual practices and being the patron saint of Ecuador.
These practices reportedly included eating no more than an ounce of bread every eight to ten days, aside from communion at daily mass, and bodily mortification.
"During the 1645 earthquakes and subsequent epidemics in Quito, she publicly offered herself as a victim for the city and died shortly thereafter," explained Catholic Online.
"It is also reported that, on the day she died, her sanctity was revealed in a wonderful manner: Immediately after her death, a pure white lily sprang up from her blood, blossomed and bloomed, a prodigy which has given her the title of 'The Lily of Quito.'"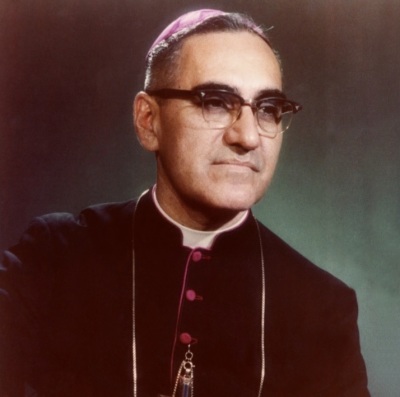 Oscar Romero
Born in El Salvador in 1917, Oscar Romero became archbishop of San Salvador in 1977 and was known for his widely listened to sermons on a multitude of social and political issues.
Archbishop Romero garnered controversy over his outspoken support for the poor and denunciations of state-sponsored repression in El Salvador at the time.
"There, in a society of cover-up and lies, he spoke the truth of what was happening in the countryside; he denounced the killings, the torture and the disappearances of community leaders," explained the United Kingdom-based Archbishop Romero Trust.
"[Romero] demanded justice and recompense for the atrocities committed by the army and police and he set up legal aid projects and pastoral programmes to support the victims of the violence."
His views led to a violent backlash in 1980, when, while officiating mass, Romero was assassinated by gunmen. In 2018, he was canonized as a saint.
Click here to read more.
SOURCE: Christian Post, Michael Gryboski