In an image-obsessed society, celebrated animator Tony Bancroft is highlighting the importance of inner beauty through the new children's film "Red Shoes and the Seven Dwarfs."
Featuring the voices of Chloë Grace Moretz, Sam Claflin and Gina Gershon, "Red Shoes" is an animated, modern retelling of the "Snow White" fairytale.
After stealing a pair of red shoes from her evil stepmother, Snow White is transformed into a princess. Meanwhile, a witch's curse turns seven brave princes into dwarfs, forcing them to seek out the princess, hoping for a kiss to break their spell. Together, they must face Snow White's wicked stepmother and, along the way, learn that true beauty lies within.
The father of three daughters, Bancroft told The Christian Post that he was drawn to the action-packed animated adventure because of its "body-positive message." He noted that while the "Snow White" fable has always presented a positive, family-friendly message, "Red Shoes" speaks to issues prevalent in today's social media obsessed culture.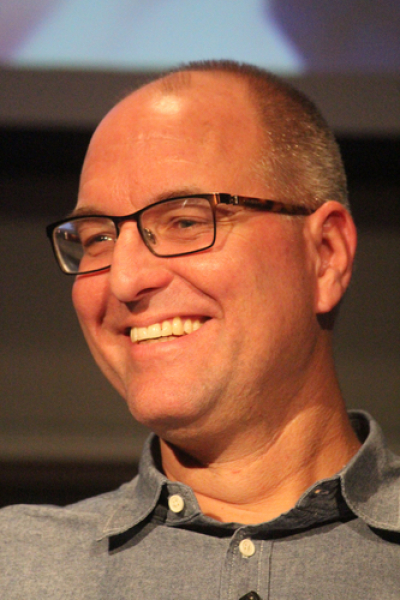 "This was an issue that was very front and center in our house," he said. "In 'Red Shoes,' Snow is really trying to understand who she is in this world and find her worth in more than her appearance. It's a very positive story about embracing who you are, not only physically, but also inside. She goes on this great journey of loving herself for who she is."
"That's something I've always tried to instill in my own kids: Your health, and who you are inside, your integrity, your kindness — those are the thing that matter despite what society tells you," he added. "I was excited to get this idea out to the larger world because those are things we've always focused on in our home. I was in the right place at the right time. God really opened the door of opportunity for me to be a part of this."
For nearly two decades, the California native has been animating films. He's worked with Disney, Sony, and other major studios on projects including "Mulan," "The Lion King," "Beauty and the Beast" and "Aladdin."
"I've always loved animation and storytelling, and as I got into working for Disney it became even more valuable to me that a story should have a theme that educates in some way," he said. "What I loved about Disney was that there was always a scene where the main character learns a lesson about right and wrong."
"I've always wanted to produce films and projects that were very positive and for children," he continued. "I don't do anything scary or horrific or anything that will stunt growth, mentally or emotionally. That's something I've devoted my career to."
Sensing that many large studios were shifting away from family values, Bancroft launched his own animation studio, Toonacious Family Entertainment, where he produced the Christian animated series, "Lenny and Sid."
Click here to read more.
SOURCE: Christian Post, Leah MarieAnn Klett