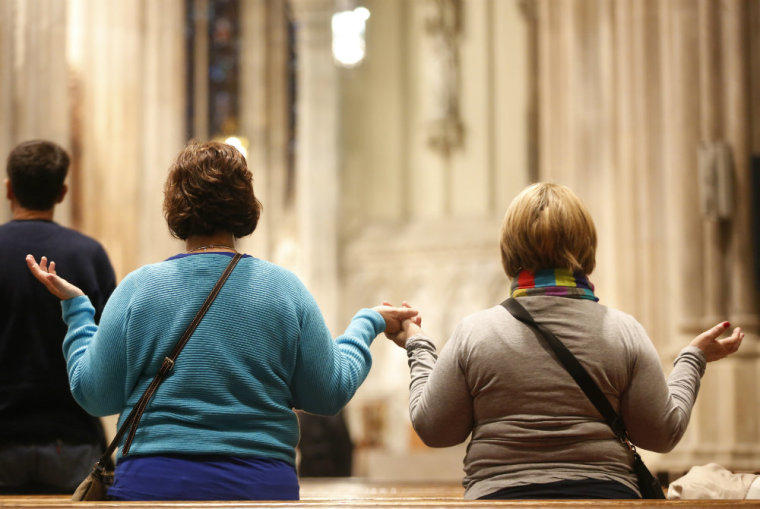 White Catholic voters, rather than white evangelicals, will be the deciding factor as to whether President Donald Trump is reelected, according to a public policy scholar.
Evangelical voters are unlikely to abandon Trump, according to Mark J. Rozell, dean of the Schar School of Policy and Government at George Mason University, who said the voting block to watch are white Catholics in the Midwest, especially those living in the Great Lakes states who propelled Trump to victory in 2016 and might do it again in November.
"In 2016, Mr. Trump won Pennsylvania, Michigan and Wisconsin — states with heavy concentrations of Catholic voters — by merely 107,000 votes combined," Rozell wrote in an op-ed published by the Pittsburgh Post-Gazette.
"Clinton handily won the national popular vote and Mr. Trump won the majority of Catholic voters. Exit polls had Mr. Trump holding a 52%-to-45% edge among Catholics."
Rozell attributed this success to white Catholics voting in large numbers while Latino Catholics voted in smaller numbers than 2012, with more voting Republican.
Rozell said that Democratic presidential nominee Joe Biden, himself a Catholic, must "hold down his losses among white Catholics" and get "a strong turnout among the largely Catholic Latino population."
Rozell warned that Biden cannot merely rely on his own religious identity for a win, as most Catholics voted for Methodist George W. Bush in 2004 rather than fellow Catholic, John Kerry.
Click here to read more.
SOURCE: Christian Post, Michael Gryboski