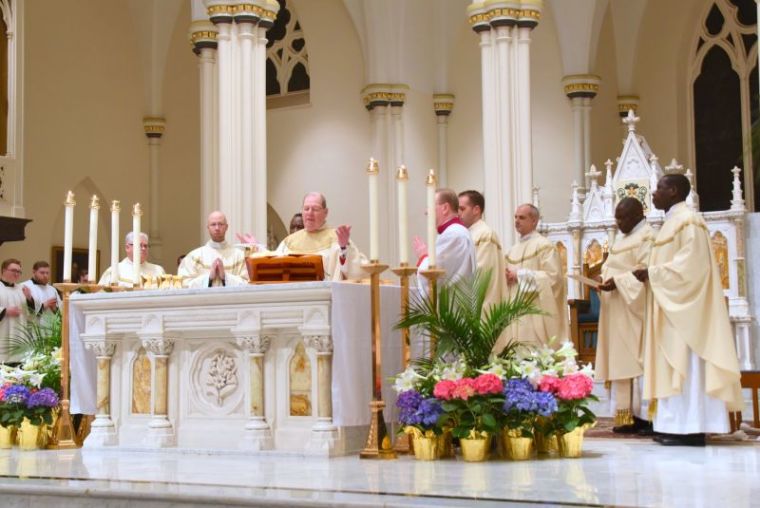 A new poll conducted by the Catholic Eternal Word Television Network and RealClear Opinion Research has found that about half of Catholics would like to attend mass more frequently than they have in the past once the coronavirus pandemic is over.
The survey, which was conducted from Aug. 27 to Sept. 1, asked 1,500 self-identified Catholics for their thoughts on various national issues, the coronavirus pandemic and the 2020 presidential election. The sample contains a margin of error of plus or minus 2.81 percentage points.
The study also contains a sample of 1,212 respondents who self-identified as Catholic likely voters. This was the third survey conducted by EWTN and RealClear Opinion since November 2019.
Coronavirus, which nearly nine out of 10 Catholic likely voters found concerning, has caused many to rethink how they feel about attending church and their faith in general.
About 61% of Catholic likely voters said that the pandemic made them feel differently about their faith. Meanwhile, 71% said they were distressed about their inability to attend mass during the coronavirus pandemic.
When asked if they would attend mass more or less frequently after the pandemic restrictions are lifted, 50% of all Catholic respondents (52% of likely Catholic voters) said they would attend more mass frequently while 17% of respondents (13% of Catholic likely voters) said they would go less frequently.
Right now, 58% of Catholic likely voters believe that it is safe to attend mass, compared to 42% who do not.
According to the data, Catholics who attended mass weekly or more before the pandemic were 30 percentage points more likely to believe it is safe to return to mass.