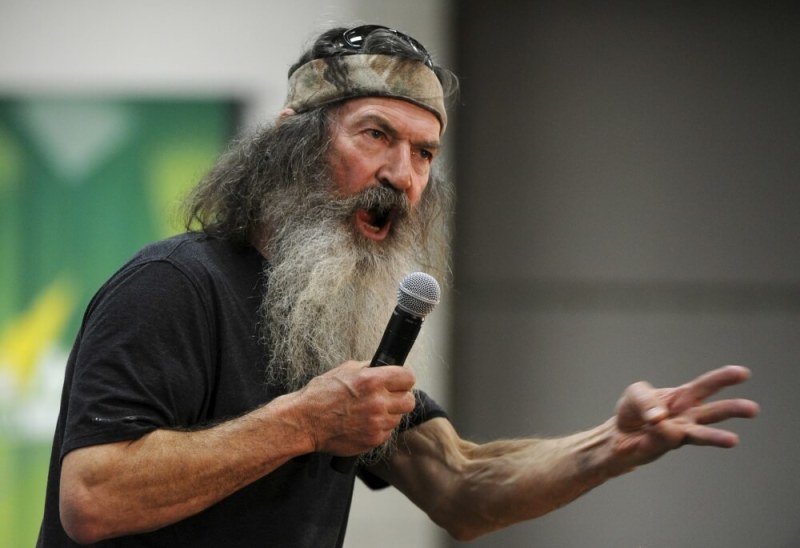 A My Faith Votes Q&A with Phil Robertson of Duck Dynasty
We recently had the opportunity to catch up with our friend and My Faith Votes influencer Phil Robertson. He is the founder of The Duck Commander, star of the television series "Duck Dynasty,"  host of the "Unashamed" podcast and a New York Times best-selling author.
We discussed his latest book, Jesus Politics: How to Win Back the Soul of America, the importance of having a kingdom perspective and why Christians should participate in elections.
This conversation has been edited for clarity and length.
Talk a little bit about why the book is called Jesus Politics.
Satan himself is the instigator of all evil behavior. It's what you're witnessing on the streets. The burning, the looting, the shooting and all of the immorality. "Get rid of Trump as president. Arm the people, get rid of law enforcement. Get rid of all historical monuments. Get rid of love, replace it with hate. Get rid of joy, replace it with anger. Get rid of peace, replace it with anarchy" — I'm giving you the fruit of the spirit and the opposite of that — "Get rid of patience, replace it with belligerence. Get rid of kindness, replace it with vulgarity. Get rid of goodness, replace it with depravity. Get rid of faithfulness, replace it with filth. Get rid of gentleness, replace it with recklessness. Get rid of self-control, replace it with wicked lawlessness. Come join us. We were trained by Karl Marx."
That's what the book's about. I'm trying to warn America that the coming cloud is not going to be a pretty sight. This election is really important. I've had three sessions with [President] Donald Trump. All three times, this was at the center of it. I told him about Jesus. I told him about the resurrection, God removing his sin. I said, "Trump, you do have sins, don't you?" He said, "Oh, yeah." I said, "So does everybody else, dude. We're all going into a six-foot hole, or cremated or whatever. What then? Jesus will give you life and immortality, guaranteed."
He listened intently. And the little notes I was reading from, he said as I left, "Hey, can I have that?" The next time I talked to him, it was a phone call. He said, "Phil, I want you to know, I still have that paper that you wrote down about Jesus." I said, "Put it in your heart. Mr. President."
Click here to read more.
SOURCE: Christian Post, My Faith Votes