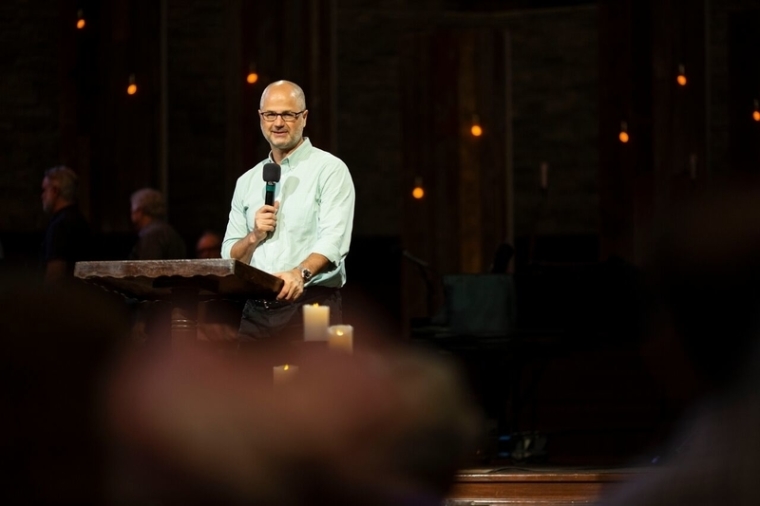 In an "us vs. them" culture, Christians are called to embody the gentleness of Christ, which is the "secret weapon" to diffusing anger, easing tension, and defeating evil and injustice. 
That's according to Scott Sauls, senior pastor of Christ Presbyterian Church in Nashville, Tennessee, who in an interview with The Christian Post, said he's "concerned" by the number of professing Christians "caught up in partisan bickering."
"It's easy to conflate our Christianity with our politics as if the two were one and the same," he said. "The reality is, neither the political left nor the right is clean in terms of their representation of the Kingdom of God."
Sauls, who previously served as the lead and preaching pastor at Redeemer Presbyterian Church in New York City alongside Pastor Tim Keller, encouraged Christians to "become more nuanced in our political engagement, become willing to critique the party that we align with, and also affirm the party that we don't align with."
"In some respects, we ought to feel politically homeless," he said. "And that doesn't mean we all need to become moderates. But we all need to transcend the American political system just as Jesus transcended the political system that He was part of. When we give our whole selves to Jesus, it will become utterly impossible for us to give ourselves wholesale to a political party."
Sauls stressed that there is a "more Christian way than the partisan way," adding: "We need become people of a gentle answer."
According to the pastor, before Christians are able to truly practice gentleness both within the church and to the outside world, they must "be in a position first to receive what Christ has for us as the one who calls Himself the one who has meek and gentle and heart who gives rest to the weary into the burdened."
Throughout his earthly ministry, Jesus exemplified what it means to be "gentle," Sauls said.