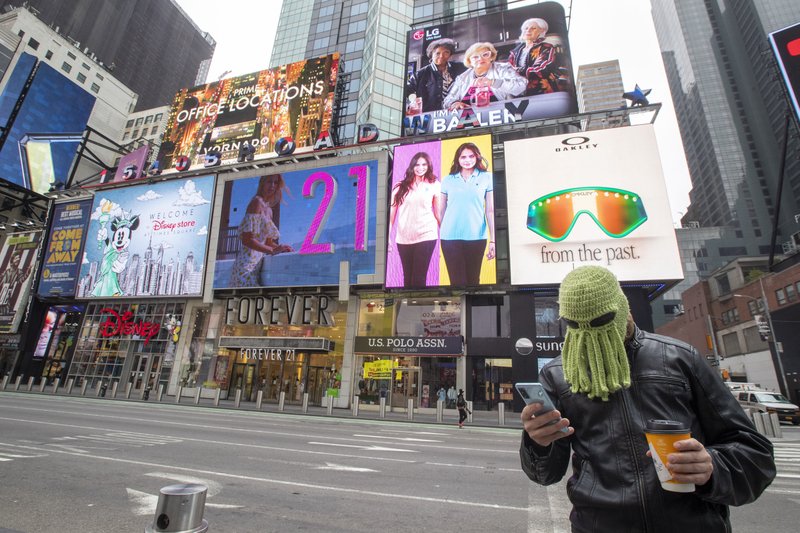 New York City officials know Covid-19 cases will climb this fall. The question they are watching as the city moves to reopen is, just how much?
For months, the city's Department of Health and Mental Hygiene has been working with academic groups at Columbia University and New York University. The academic teams have been asked to model case numbers, help predict needed hospital resources and to advise the city on how to open up workplaces, schools, restaurants and more.
The disclosure Tuesday of a Covid-19 case at the New York offices of JPMorgan Chase & Co. is likely just the latest example of what will happen as businesses push to get workers back to the office, and people begin going back to school and returning to restaurants and gyms.
In interviews, experts from two academic groups working with New York described what's likely to be a significant increase in cases this fall, but with the opportunity to stop the worst with careful public-health measures like masks and social distancing.
"If you do these types of phased reopenings, there are going to be certain increases in transmission activity," Columbia University's Jeff Shaman, who is part of a team working with the city to predict the path of the outbreak. "Every model will tell you you're going to see increases in cases."
The city is likewise planning for a resurgence, according to a top adviser to the mayor, while trying to restore as much normal business as possible.
"Even independent of having any mathematical backing for this, we have been planning around the assumption that there will be resurgences of this infection," said Jay Varma, senior advisor for public health in the New York City Mayor's Office.
That likely means continued social distancing practices, mask-wearing and limited capacity, said Scott Braithwaite, a professor at NYU's Grossman School of Medicine who has led the other academic effort advising the city.
"Forget about normalcy," Braithwaite said in a telephone interview. "If things were back to normal, quote unquote, and we weren't social distancing we weren't wearing masks, a hundred people coming in one day could restart a disastrous wave."
The infection at JPMorgan's 383 Madison Ave. building came a week after workers began returning following the Labor Day holiday, and shortly before a deadline for senior traders to come back to their desks. The bank, which has been among the most aggressive in pulling people back to the office, has now sent some Manhattan workers home, Bloomberg reported Tuesday. The decision was an echo of steps taken by workplaces around the city when cases first started expanding in the spring.
While JPMorgan has moved ahead, Americans have expressed caution about reopening too quickly. A September Kaiser Family Foundation poll found that an even number of Americans thought the worst of the outbreak was yet to come, versus already behind them. The poll split along party lines, with Democrats being more pessimistic.
Click here to read more.
SOURCE: Bloomberg, Drew Armstrong